5 Reasons You May Need a Tooth Extraction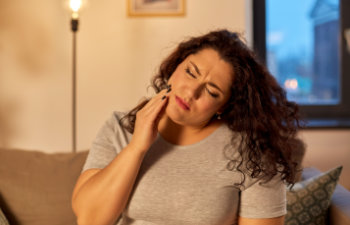 When it comes to oral health, there are various reasons why a tooth extraction may be necessary. While the thought of having a tooth pulled can be intimidating, it is essential to understand that it is a critical step in maintaining good dental health in many cases. Feather Touch Dental Care in Atlanta strives to embody our name in the gentle care we use when extracting problematic teeth.
Here are five reasons one of our experienced dentists may recommend a tooth extraction.
Severe Tooth Decay
If a tooth has been subject to severe decay or damage, it may be necessary to remove it. This is especially true if the decay has reached the tooth's pulp, which can cause significant pain and infection if left untreated.
Gum Disease
Gum disease is a common dental problem that can cause many issues, including tooth loss. If gum disease has reached an advanced stage, it may be necessary to remove a tooth to prevent further damage.
Impacted Wisdom Teeth
Many people experience problems with their wisdom teeth, which can become impacted and cause pain and infection. In these cases, removing the impacted tooth or teeth may be necessary to prevent further complications.
Overcrowding
Sometimes, there are too many teeth in the mouth, causing overcrowding. This can lead to various dental problems, such as misalignment and an increased risk of decay. In these cases, it may be necessary to remove a tooth to alleviate the overcrowding and prevent further complications.
Preparation for Orthodontic Treatment
If you are undergoing orthodontic treatment, such as braces or Invisalign®, it may be necessary to have a tooth removed to make room for the shifting teeth. This is necessary to ensure that the teeth can move into their proper position, ultimately resulting in a straighter smile.
Pulling Teeth for Better Oral Health
While the thought of a tooth extraction can be daunting, it is essential to remember that it is often necessary to maintain good oral health. If you are experiencing any of the above issues, it is crucial to consult with one of our dentists to determine if a tooth extraction is necessary. If so, we use advanced techniques and sedation dentistry technology to make tooth extractions virtually painless.
We also offer many options for restoring missing teeth, like dental implants, dentures and bridges. When you need a tooth removed in the front portion of your mouth, we can help you choose the best option to restore your smile and replace valuable chewing surfaces.
A tooth extraction doesn't have to be painful and detrimental to your smile. Sometimes our talented dentists recommend an extraction to preserve your oral health. If you have pain or problems with a tooth in Atlanta, schedule an exam and consultation at Feather Touch Dental Care for quality, pain-free treatment.
Posted on behalf of Feather Touch Dental Care
1175 Peachtree St NE Ste 1204, Building 100
Atlanta GA 30361
Tel: