About Our Dental Office

Feather Touch Dental Care is a high quality Atlanta dental spa. Our team strives to make every dental appointment comfortable and stress-free.
From the moment they arrive, patients are welcomed into our dental office in midtown Atlanta by our friendly staff. In our facility, we combine the best technical innovations with modern comfort to provide all cosmetic dentistry patients with a relaxing appointment. Dr. Neal Shah, Dr. Ross and Dr. David Kim understand that the best dental care requires individualized attention and a high level of patient comfort.
Comfortable Atlanta Dental Spa
Patients receive a unique and comfortable cosmetic dentistry experience at Feather Touch Dental Care facility. Our Midtown dental spa is equipped with modern amenities to maximize patient comfort. Some of the special features in our dental office include:
Noise canceling headphones
Massage chairs
Lip Balm
Hot Towels
Trident gum
Our team wants every patient to feel comfortable and confident while receiving cosmetic dental treatment. We work with patients to develop custom cosmetic dentistry plans to meet their smile goals. Although our office provides relaxing accommodations, we understand some patients may still feel anxiety.  We also offer sedation dentistry to put the most anxious patients at ease.
High Tech Midtown Dental Office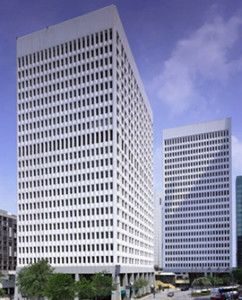 In addition to our comfortable office features, our team provides a variety of high tech treatment options in our Atlanta dental spa. We work hard to offer our patients minimally invasive and advanced dentistry options to improve their smiles. Some of the innovative technology used by our cosmetic dentists includes:
Single Tooth Anesthesia (STA) System®
The STA System helps our team administer comfortable and customized anesthesia shots. Using this system, each anesthesia shot is carefully measured based on the patients dental needs.
DentalVibe System®
With painless and tickling vibrations, the DentalVibe system administers anesthesia. Our team uses this system for patients nervous about shots or anesthesia.
Visit Feather Touch Dental Care
If you're ready to experience comfort in a high tech dental facility, schedule an appointment at Feather Touch Dental Care. The cosmetic dentists at our Atlanta dental spa work with patients to create naturally beautiful smiles. Contact our office online or via telephone at 404-892-2097 to discover your perfect smile in a relaxing environment.
Related to This