Dental Benefits 2019: Use it or Lose it!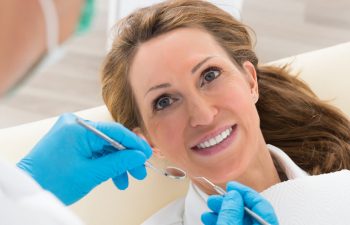 When it comes to insurance, we all take a "risk" by how much insurance coverage we elect to have. Too much insurance coverage, and we waste our hard-earned money. Too little insurance coverage, and we may find ourselves in a tight bind when a medical emergency comes along. With dental insurance, it is important to remember that it comes with benefits. You have services included with your plan, and you need to remember to use them! Most insurance companies renew their policies on January 1 of each year. If you have not used your dental benefits by December 31, your benefits will start over, and you will lose any that you did not use in the previous year.
Fall is an excellent time for us at Feather Touch Dental Care to remind you to make your dental appointments. There is still plenty of time left in the year for you to make a dental appointment for a cleaning or to schedule any dental work that you have been putting off. It is imperative to consider that the closer it gets to the end of the year, the more difficult it will be to schedule an appointment that is convenient for your schedule.
Many dental insurance plans include coverage for up to two checkups per year at six-month intervals. If it has been six months since your last cleaning, or you will hit that six-month mark before the end of the year, be sure to call to schedule a cleaning. Don't waste your coverage by not using it on a routine visit!
Regular cleanings are also a great way to maximize your dental coverage because they protect your oral health from severe, more costly dental work that may not be fully covered under your dental plan.
For those who do need more extensive dental treatments, it is essential to remember that these treatments often require multiple visits. To get these visits in before your benefits start over, you may need to get your appointments on the calendar sooner rather than later.
Remember, you are paying a premium each month for dental coverage – not taking advantage of your benefits is throwing your money away. At Feather Touch Dental Care, we are here to provide exceptional dental services that will keep you smiling for years to come. Contact us today to schedule an appointment. If you are paying for dental insurance – don't forget to use it!
Posted on Behalf of Feather Touch Dental Care
Posted on behalf of Feather Touch Dental Care
1175 Peachtree St NE Ste 1204, Building 100
Atlanta GA 30361
Tel: