Dental Bonding vs. Porcelain Veneers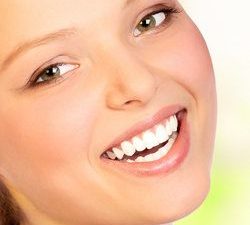 Dental bonding or porcelain veneers: which option should you choose? Cosmetic dentists today employ both techniques to correct a variety of cosmetic dental issues, and Dr. Ross and Dr. Shah offer both dental bonding and porcelain veneers at the Atlanta-based Feathertouch Dental Care.
What Is Dental Bonding?
Dental bonding utilizes the same composite resin material that cosmetic and restorative dentists use for tooth-colored fillings. This resin can be molded and shaped according to various needs, then bonded to the tooth by using a special ultraviolet light to cure the resin.
Dental bonding can be used to fill in gaps or cracks, or to adjust the shape or length of a tooth. The process can also be used to fill in spaces left by tooth decay.
What Are Porcelain Veneers?
Porcelain veneers are thin porcelain shells that are custom molded and permanently bonded to the front of one or several teeth. In many cases, your cosmetic dentist will remove a small portion of your natural tooth enamel in order to accommodate the properly shaped veneer. From there, the veneers can be fabricated to match the desired color and shape to perfectly match the rest of your natural teeth.
Porcelain veneers can quickly and effectively correct a number of cosmetic flaws including chipped or broken teeth, crowded teeth or gaps, and teeth that are uneven or misshapen. Because of the short period of time in which porcelain veneers can be made and placed, along with the dramatic teeth straightening results that a patient can expect from porcelain veneers, many cosmetic dentists refer to the procedure as &ldquoldquo;instant orthodontics."
Porcelain Veneers vs. Dental Bonding: Which Is the Better Choice?
What is your best option: porcelain veneers or dental bonding? The answer is different for everyone. With dental bonding, your cosmetic dentist can easily work on one tooth at a time. This makes the dental bonding process by far the more cost effective option of the two. Because it is not necessary to take molds and fashion a custom veneer, dental bonding can also often be performed in a single dentist's visit for extra convenience.
Porcelain veneers take more preparatory work, but offer a much more dramatic transformation. A dentist can easily change your entire look in just a couple of visits. Porcelain veneers are also often more durable by comparison than dental bonding. On the other hand, porcelain veneers may have to be replaced over the years as they are subjected to daily wear and tear, but they generally last longer than dental bonding.
Each procedure has pros and cons, and both have the potential to be the perfect solution for a patient. The key is to determine which choice is right for you.
Contact Your Cosmetic Dentist Today
Dental bonding and porcelain veneers are both viable options to solve a wide range of cosmetic dental issues. A consultation with an experienced dental professional can help you make the best decision for your needs. At Feathertouch Dental Care, we strive to provide each and every patient with a comforting and supportive atmosphere for the best care possible. If you are considering cosmetic dentistry to improve and enhance your smile, contact Dr. Ross and Dr. Shah at Feathertouch Dental Care to schedule a consultation and learn more about your options today.
Posted on behalf of Feather Touch Dental Care
1175 Peachtree St NE Ste 1204, Building 100
Atlanta GA 30361
Tel: