Dental Care and Heart Health: How Are They Related?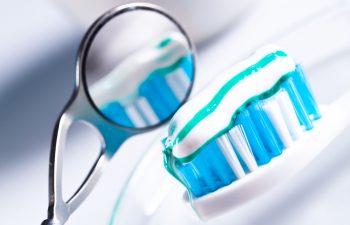 Heart health and oral health are intricately linked. When oral health is poor, heart health can become affected. Gum disease is of particular concern when it comes to oral and heart health. Gum disease is known to lead to tooth decay and tooth loss, but it may even cause heart problems. General dentistry treatments are essential for protecting oral health. To receive your personalized dental care and heart health tips, schedule a consultation with Atlanta, GA dentists Donald H. Ross and Neal Shah.
The Link between Oral Health and Heart Health
Oral health is a part of overall health and as such, issues affecting the mouth can affect other areas of the body. When it comes to heart health, studies suggest a distinct link between the severity of gum disease and the likelihood of heart-related problems. It is believed that infections within the mouth can travel to the heart through the bloodstream leading to such conditions as:
Endocarditis: Endocarditis is a bacterial infection of the endocardium tissue. The endocardium is the tissue that lines the inside of the heart and the heart's valves. Endocarditis often causes permanent damage to the valves, which can impede blood circulation. Endocarditis is believed to develop as a result of bacterial infections within the mouth traveling to the heart.
Arterial inflammation: The mechanism that causes gum disease to inflame the gums may also cause arterial inflammation. Studies show that those with severe gum disease are also at increased risk of arterial inflammation, a condition that impacts blood flow throughout the body.
Increased risk of stroke: In addition to increased risk of arterial inflammation, those with severe gum disease are also at an increased risk of stroke.
Increased risk of coronary artery disease and heart attack: Coronary artery disease, recognized by arterial wall inflammation or a buildup of plaque within the arteries feeding the heart, is more common in those with severe gum disease. Coronary artery disease is a serious condition that can lead to heart attack if the arteries become significantly blocked.
Dental Care Tips to Protect Your Heart and Smile
Keeping your heart strong and healthy requires more than good dental care, but it's an important component. Eating a heart-healthy diet, exercising regularly, and maintaining a healthy weight are also essential to heart health. However, you can take additional steps to protect your heart from the dangers of gum disease by practicing these dental care tips:
Brush at least twice a day: Brushing at least twice a day helps remove plaque from teeth, preventing tartar buildup, tooth decay, and gum disease.
Floss at least once a day: Flossing is a vital part of oral hygiene and should be done at least once a day to remove plaque from the gum line and between the teeth, significantly reducing the risk of tooth decay.
Use an antiseptic mouthwash: The risk of gum disease can be further mitigated by rinsing with an antiseptic mouthwash after brushing and flossing.
See your dentist for regular checkups and cleanings: See your dentist for a regular exam and cleaning at least every six months to prevent dental damage and gum disease.
Keep Your Smile Healthy
Professional dental care is an important component to having a healthy smile. To schedule your next dental exam, we welcome you to contact Drs. Ross and Shah.
Posted on behalf of Feather Touch Dental Care
1175 Peachtree St NE Ste 1204, Building 100
Atlanta GA 30361
Tel: