Dental Care during Pregnancy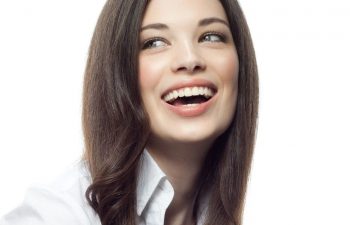 With the excitement of pregnancy also comes a long list of what expectant mothers should and shouldn't do, which may leave many soon-to-be moms wondering what changes they'll need to make with their dental care. Fortunately, many general dentistry treatments are completely safe during pregnancy. General dentistry treatments and proper dental care are necessary to maintain good oral health, especially during pregnancy. Drs. Donald H. Ross and Neal Shah answer your dental care questions. To learn more about dental care and pregnancy, contact our Atlanta practice.
Proper Dental Care during Pregnancy
Practicing proper dental care is always important, but especially during pregnancy. This is because the hormonal changes in pregnancy can increase a woman's risk of developing gum disease. Untreated gum disease can lead to tooth decay and even tooth loss, but is of particular concern in pregnant women. Recent studies suggest a link between severe gum disease and premature birth. Following a proper dental care routine can greatly reduce the risk of gum disease and other oral health issues during pregnancy.
Floss at least once a day: Flossing is extremely important during pregnancy because it is one of the most effective ways to reduce the risk of gum disease. Floss at least once a day, every day. When flossing, bring the floss up and down along each side of each tooth and extend the floss as far along the gum line as possible.
Brush at least twice a day: Expectant mothers should brush their teeth at least twice a day, preferably once in the morning and once before bed. Brushing should be done for a full two minutes each time to thoroughly clean the teeth, remove of plaque and food remnants, and reduce the risk of gum disease and tooth decay.
Protect your teeth from morning sickness: Morning sickness allows stomach acid to come in contact with the teeth, which can erode the protective enamel layer of the teeth, increasing dental sensitivity and potentially leading to decay. Women who experience morning sickness should take steps to protect their teeth by rinsing their mouth with water after vomiting to help remove and neutralize stomach acid.
See your dentist for regular check-ups and cleanings: Regular dental exams and professional cleanings should not be skipped during pregnancy. Regular dental exams can help catch damage or oral health issues early, while professional cleanings reduce the risk of gum disease. Regular dental exams and cleanings can be performed at any time during pregnancy. However, most pregnant women benefit from waiting until their second trimester when nausea is less likely and sitting for an extended period of time is still comfortable.
Seek treatment for emergency issues: Emergency dental issues should be treated as soon as possible, even during pregnancy.
Dental Treatment During Pregnancy
If you're pregnant and suspect an oral health issue, like tooth decay or gum disease, it's important to seek treatment. Emergency treatments, like root canal therapy and dental fillings, should be done as soon as possible because waiting until after pregnancy can lead to more severe oral health issues.
Emergency treatments may be performed: Emergency dental treatments for such issues as tooth decay, broken teeth, or tooth loss, should be treated as soon as possible and are suitable for pregnant women.
Cosmetic treatments should wait: Any unnecessary, cosmetic treatments should wait until after pregnancy as these are not needed for maintaining oral health.
Dental X-rays: Although it's preferred to avoid dental X-rays during pregnancy, it may be necessary during a dental emergency. The good news is that the level of radiation used in dental X-rays is extremely minimal and, to date, no negative impact to fetal health have been observed.  Regardless, be sure to tell your dentist if you're pregnant so necessary precautions may be taken during your treatment.
Schedule a Consultation
For answers to your specific dental care questions or to schedule a consultation, we invite you to contact Drs. Ross and Shah today!
Posted on behalf of Feather Touch Dental Care
1175 Peachtree St NE Ste 1204, Building 100
Atlanta GA 30361
Tel: