Dental Care Services for Teens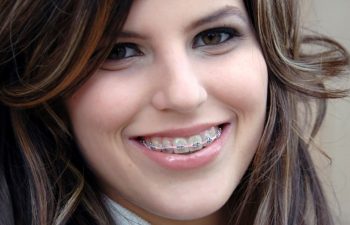 When it comes to dental care, teens have unique concerns. By the time patients reach their teenage years, all of their permanent teeth have grown in. It is important to keep these teeth clean and healthy so they will last a lifetime. At Feather Touch Dental Care, Dr. Donald Ross and Dr. Neal Shah offer general dentistry services to prevent and identify dental problems. If problems such as cavities or gum disease develop, we offer effective treatment. We also offer cosmetic procedures to improve the appearance of the teeth. To learn more about our dental care services for teens, contact our Atlanta, GA practice today.
Preventive Dental Care
Our primary goal is to prevent dental problems that cause damage to the teeth and gums. That is why we recommend that teens attend exams and cleanings every six months. During your dental exam, we will take X-rays, examine your mouth, and educate you about your dental health. The X-rays and visual assessment help us to identify any signs of damage, as well as problems areas within the mouth.
If we find that plaque and tartar is accumulating in a certain area of your mouth, we will let you know so you can pay more attention to these areas during at-home cleanings. We will also educate you about proper brushing and flossing techniques so you get the most out of your home cleanings, which should include twice daily brushing and daily flossing. By attending your exams and cleanings and maintaining your at-home cleaning regimen, we can reduce the occurrence of dental problems such as cavities, gum disease, and bad breath.
We also offer mouth guards for teens that play sports. Mouth guards protect the teeth and soft tissues of the mouth from injury in case of contact with another player or a piece of sporting equipment.
Restorative Dental Care
Cavities are common among teenaged patients. Fortunately, when patients attend their routine dental exams, we can catch cavities in their earliest stages when they can be treated conservatively with a dental filling. At Feather Touch Dental Care, we use tooth-colored fillings to restore teeth that have been damaged by tooth decay. These fillings blend inconspicuously with the surrounding tooth structure so no one can tell you have had a filling placed. For more serious damage, we also offer inlays, onlays, and crowns.
Gingivitis, the earliest stage of gum disease, is also common among teens, particularly in teens with braces. Braces can make it more difficult to floss the teeth, causing many teens to skip this practice. However, flossing removes food particles, plaque, and bacteria from between the teeth and along the gum line. In patients that do not floss, the gums may become infected, resulting in puffiness and tenderness. Fortunately, gingivitis can be treated with proper oral care habits.
Cosmetic Dental Care
Many teens are self conscious about the appearance of their smile. When the permanent teeth grow in, they may not be in perfect alignment. In these cases, patients can undergo orthodontic treatment to straighten the teeth. At Feather Touch Dental Care, we use Invisalign® as a possible teeth straightening treatment. For those patients that aren't good candidates for Invisalign®, we can refer you to an orthodontist for traditional braces.
To schedule a dental appointment at our practice, contact Feather Touch Dental Care today.
Posted on behalf of Feather Touch Dental Care
1175 Peachtree St NE Ste 1204, Building 100
Atlanta GA 30361
Tel: