Dental Implants: Timeline for Treatment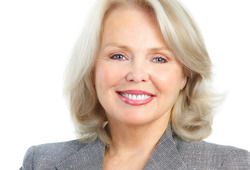 As one of the most effective forms of tooth replacement, dental implants are often recommended for patients suffering from one or more lost teeth. Through implants and implant-supported restorations, patients can regain a healthy and radiant smile for the rest of their lives.
Because implants must fuse with the jawbone over time, various steps must be taken to ensure a successful procedure. To help our Atlanta patients understand what this procedure entails and maintain accurate expectations, we provide the following treatment timeline.
Consultation Before Treatment
Prior to undergoing implant surgery, patients must consult their cosmetic dentist to determine whether they are good candidates. Usually, patients who need tooth replacement are candidates for implants as long as they are in good overall health, do not suffer from gum disease, and have enough jawbone structure to support them. Even if a patient is not initially able to receive implants, additional steps can be taken to improve candidacy, such as gum disease treatment or a bone graft.
To gain further insight on a patient's candidacy and dental needs, images will be taken of the jaw. This will illustrate the jaw's bone density and nature of tooth loss within the mouth. If the patient ultimately receives dental implants, this will also inform the dentist on what size and type of implants to use.
Dental Bone Grafts
If a patient does not have adequate bone tissue in the jaw to support an implant, the dentist may recommend a bone graft to remedy this. By bolstering the jaw with additional tissue, implants can later be installed without risk of failure or injury to the jaw. In this case, the graft would have to be performed long enough in advance for the grafted tissue to fully heal and integrate. This process usually takes between four and nine months, depending on a patient's health and how quickly the bone heals. Once healed, the implant procedure can continue.
Implant Surgery
With a skilled oral surgeon, implant surgery has a high rate of success with minimal risk. Those who are prepared to receive their implants can expect a straightforward procedure, as follows:
Local anesthesia, often combined with sedation, is administered to curb discomfort.
If a tooth has not yet been lost but is to be replaced, it will first be extracted. If a tooth has since been lost and the bone has healed, a hole will be made to accommodate the implant.
The implant will be installed into the tissue and jawbone, replacing the tooth's natural roots.
The incision will be closed around the implant, and a temporary crown will be placed over it.
After surgery, patients should expect to relax for at least the rest of the day. Light bleeding may occur in the hours after surgery, which should be controlled through use of a gauze pad. Pain medication should also be taken as directed, even if no pain is immediately present, as discomfort is far easier to prevent than to minimize after its onset.
Early Recovery
Side effects of surgery can be expected for the first few days of recovery. Pain, bruising, and swelling are common effects that are seen during the first week. To reduce swelling in the first 24 to 48 hours, apply a cold compress to the area for 15-minute intervals. Avoiding heat and moisture during this time can also reduce swelling and discomfort. Additional tips during the first week of recovery include:
Avoid exercise and strenuous tasks
Eat soft foods that require little chewing
Do not chew directly on an implant
Keep your head elevated; avoid bending over
Avoid touching the implant over the first two days
After two days, maintain regular (but gentle) hygiene
For single implants, many patients are able to return to work the next day, as long as their work is not physically demanding. For multiple implants or patients requiring longer recoveries, it may be a good idea to wait a couple of days before resuming daily tasks.
Osseointegration
Even after side effects have dwindled and any surgical incisions have closed, additional time is needed for implants to fuse with the jaw, called osseointegration. For most patients, five to ninth months are needed for the bone to fully heal around the implant, creating a strong and permanent hold. During this time, your mouth may feel healthy and strong, but extra care is still needed to prevent implant failure. By avoiding hard or chewy foods, maintaining good hygiene, and abstaining from tobacco use, patients can help ensure a successful procedure.
Once the implant has fully integrated with the jaw, a permanent dental crown or other restoration can be placed on it.
Are Dental Implants Right for You?
To see whether you may benefit from dental implants, come in for an initial consultation. Contact us today for an appointment.
Posted on behalf of Feather Touch Dental Care
1175 Peachtree St NE Ste 1204, Building 100
Atlanta GA 30361
Tel: