Do You Have Insurance Left to Use?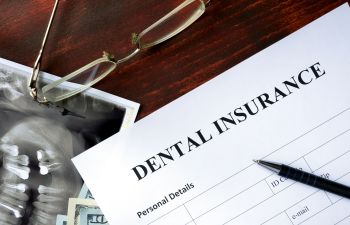 As 2020 comes to a close (thank goodness!), it is always a great time to take a look at your finances. Seeing where you spent money, saved money, and – Yikes! – even wasted it, can help set you up for a better 2021. One of the places many people tend to overlook in their finances is how much they paid and used with their insurance policies. If you have dental insurance, you want to make sure that you are getting your money's worth out of the monthly premiums you pay out all year long.
If you have dental insurance, you need to understand your policy coverage. In general, dental plans run from January 1 through December 31 each year. That means that you are covered for a full calendar year, and when a new year begins, your policy will start over. Whatever dental coverage benefits go unused will not roll over into the new year.
Most dental insurance plans provide benefits that cover dental costs up to $1,000 – $1,500 per year per person. This allotment typically goes toward two routine cleanings and exams and 50% – 80% coverage on dental work. **It is necessary for you to check your own dental insurance policies to determine your exact coverage.**
With the end of the year closing in, now is the time to use your dental insurance benefits before losing them. You pay a monthly premium towards dental insurance, so you have essentially thrown money away each month if you do not use your benefits. That is nothing that any of us want to do!
November and December are busy months for most dental practices because there are many patients who want to use up their dental coverage. If you need to make an appointment, please do so right away. Our schedule will inevitably fill up, and getting an appointment convenient to your busy schedule will get harder and harder the longer you wait. It is also important to consider that if you need any specialty dental work, those appointments take longer and are more difficult to schedule during this busy season.
Routine dental visits are designed to save you money over time. Your dental insurance policy is set up so that you receive oral health care that can prevent issues that can be extremely expensive to treat. If you have been putting off dental visits, please make them a priority now.
Contact Feather Touch Dental Care today to schedule your appointment.
Posted on Behalf of Feather Touch Dental Care
Posted on behalf of Feather Touch Dental Care
1175 Peachtree St NE Ste 1204, Building 100
Atlanta GA 30361
Tel: