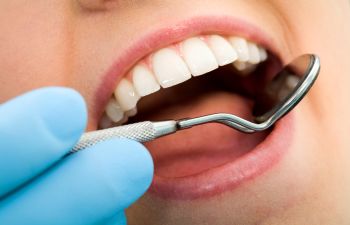 When it comes to setting a goal for the new year, why not set a goal that you can actually attain? Sure, it sounds great to say you will lose 50 pounds and exercise 5 times a week, but how likely are you to do that? Why not set a goal that will promote weight loss, improve your overall health, and benefit your smile?
Drinking an adequate amount of water each day should be the goal of every person on Earth. Water is an essential component of life, and because 60% of the human body is made up of water, maintaining adequate hydration is crucial for life. There are many benefits to drinking water, and all of these benefits impact your entire body – from your head to your toes.
Water flushes out impurities and all of the "bad stuff." Not only does water flush your kidneys and bloodstream, but water also works as a natural mouthwash. After every meal or snack, particles and residue are left behind in the mouth. The cavity-causing oral bacteria inside your mouth produce an acid that wears away the tooth enamel on the outer surface of your teeth. Water dilutes these acids, which lessens the risk of developing tooth decay.
Water keeps the entire body hydrated. A dehydrated body can go into shock because it is not receiving an essential component to life. All systems of the body rely on water, and the mouth is no different. Dry mouth is a serious oral health condition that leads to tooth decay, gum disease, and severe bad breath. Saliva production is your mouth's natural defense against damage because it keeps the mouth moist to prevent the damage caused by acid-producing oral bacteria.
Water naturally fights cavities. Most water systems in the United States' cities and suburbs have fluorinated water. Fluoride was added to the water systems decades ago to help prevent tooth decay. Fluoride is a natural mineral that strengthens tooth enamel so that it can ward off damage. The health of your smile is a direct indicator of the health of your overall health, so drinking fluoridated water is a simple step to keep your entire body healthy.
Feather Touch Dental Care wants you to make water your beverage of choice in 2021. The benefits of drinking water are endless!
Posted on Behalf of Feather Touch Dental Care
Posted on behalf of Feather Touch Dental Care
1175 Peachtree St NE Ste 1204, Building 100
Atlanta GA 30361
Tel: