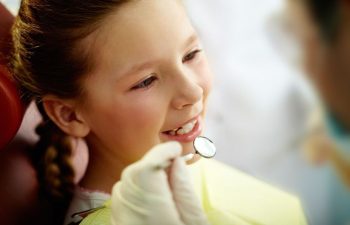 If you are a parent, you know how amazing it is to watch your children grow and how fast they reach milestones. Within the first year of life, your baby will change more than any other – she will go from sleeping all day to sitting up, eating with her fingers, pulling up on furniture, and taking her first steps. The rate at which a baby develops in her first year is astonishing! While your baby's development will slow down once she starts walking and talking, significant changes will continue to occur during the first few years of life. With all of these changes, it is often hard for parents to keep up. You definitely want to have a camera ready to capture moments from every day!
One specific area where development occurs quickly is in your child's oral health. At Feather Touch Dental Care, we encourage parents to begin bringing their children into our practice by the age of three. Below are ways to encourage the importance of early oral health care for your child:
Wipe your child's teeth with a damp washcloth as soon as they begin to erupt inside the mouth.
Once your child can sit up, give her a soft-bristled toothbrush to chew on. This will feel good on her gums and do a little cleaning to her teeth.
Limit sugar in your child's diet by giving her water and milk to drink, but omit sugary juice, sports drinks, and soda.
Bring your child into the dentist as soon as she turns three.
Early dental visits are super important for children. These appointments allow young children to develop a healthy relationship with the dentist, the dental practice atmosphere, and all of the tools used to clean her mouth.
These early appointments also allow the dentist to gain a reference point for your child's oral health. Through exams and early imaging, the dentist will have a good baseline of your child's oral health so that any future concerns will be very apparent.
At Feather Touch Dental Care, we are pleased to provide pediatric dentistry to young patients. Call our practice today to set up your child's first dental appointment.
Posted on Behalf of Feather Touch Dental Care
Posted on behalf of Feather Touch Dental Care
1175 Peachtree St NE Ste 1204, Building 100
Atlanta GA 30361
Tel: