Feeling Uncomfortable at the Dentist?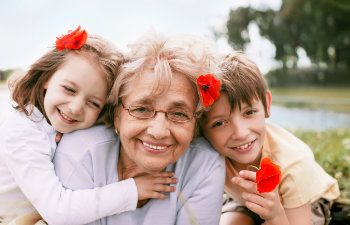 There are various reasons that you may feel uncomfortable at the dentist. For some patients, reluctance to attend appointments is due to a physical condition. Others have psychological concerns or negative associations with treatment.
At our dental practice, Dr. Donald Ross, Dr. David Kim and Dr. Neal Shah are passionate about providing tailored dentistry. No matter what the challenges you face, we will find solutions that make treatment comfortable and effective.
Senior Dental Patients
Older patients can encounter several barriers when it comes to dental procedures. Bone and muscle conditions make resting in the same position for long periods painful and uncomfortable. Sedation dentistry is one solution that can help you relax during treatment.
Feather Touch Dental Care is also focused on ensuring that every aspect of your visit is comfortable. We have created a spa-like experience which promotes calm and relaxation. Our team is always available to accommodate your needs in whatever ways we can.
Some older patients at Feather Touch Dental Care suffer from conditions such as dementia and Alzheimer's. Confusion can cause panic and fear at dental appointments. The Feather Touch Dental Care team will do everything possible to help these patients benefit from smile enhancing treatments.
Pediatric Dentistry
Children may develop dental phobias due to a bad experience. ADHD, autism and learning disabilities may cause patients of all ages to feel anxious or distressed. We treat each patient as an individual at Feather Touch Dental Care. Part of the commitment involves developing strong relationships and offering tailored dental plans and scheduling.
Sedation dentistry is an effective remedy for many patients who suffer from fear or anxiety. When you or a loved one receives dentistry at Feather Touch Dental Care, we promote education. The lessons that you take away from our Atlanta offices are designed to reinforce strong connotations with maintaining oral health.
No two patients are the same at Feather Touch Dental Care. If you have any specific needs that are not being met by your current Atlanta Midtown dentist, speak to a member of our team. We can arrange a family dentistry schedule and discuss the needs of each individual.
Posted on behalf of Feather Touch Dental Care
1175 Peachtree St NE Ste 1204, Building 100
Atlanta GA 30361
Tel: