Find the Right Treatment for Every Type of Tooth Discoloration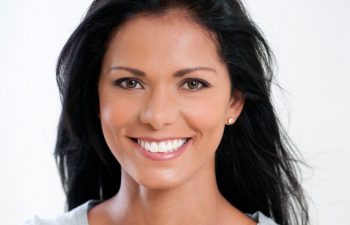 There are different types of tooth discoloration, which respond differently to whitening treatments. Accordingly, finding the right treatment for tooth discoloration begins with determining the type of discoloration. A variety of cosmetic dentistry treatments are available to address dental flaws, including discoloration, and restore the smile's brilliance. During patient consultations, Drs. Donald H. Ross and Neal Shah will determine the right treatment based on the type of tooth discoloration exhibited. Schedule a consultation at our Atlanta, GA practice to find out which treatment is right for you.
Types of Tooth Discoloration
Mild tooth discoloration can cause the teeth to look dull and less than sparkling, while severe discoloration can be a source of self-consciousness. Surprisingly, not all tooth discoloration can be addressed with teeth whitening treatments. This is because there are different types of tooth discoloration, which require different treatments to achieve the desired whitening results. The types of tooth discoloration can be categorized as extrinsic stains or intrinsic stains.
Extrinsic Stains
Extrinsic stains are essentially surface stains and are the most common form of tooth discoloration. Extrinsic stains are characterized by an overall, somewhat even, discoloration of the teeth. Sometimes extrinsic stains may be darker along the gum line.
Extrinsic stains are generally caused by foods and drinks. Red wine and coffee in particular greatly increase the likelihood of extrinsic stains. Extrinsic stains can also be caused by tobacco use and poor oral hygiene.
Treatment Options for Extrinsic Stains
Because extrinsic stains are superficial, they tend to respond well to teeth whitening treatments. Drs. Ross and Shah offer in-office and take-home whitening treatments to lift years of discoloration, revealing brilliant, white teeth. In as little as a single one hour dental visit, the Zoom!® teeth whitening system can transform the appearance of yellowed, discolored teeth. For those interested in home treatment, the Opalescence™ whitening kit can provide professional whitening results in the comfort of your own home.
Intrinsic Stains
Intrinsic stains are deep stains. Unlike extrinsic stains, intrinsic stains occur within the dentin of the teeth, generally leaving the teeth unevenly discolored. Intrinsic stains are commonly characterized by white spots or darkened areas within the teeth.
Intrinsic stains can be caused by poor oral hygiene and enamel erosion. Some other causes include use of tetracycline antibiotics or too much exposure to fluoride during early childhood. Intrinsic stains may also be caused by trauma to the teeth during childhood that caused damage to a developing tooth or trauma to a tooth in adulthood that caused internal bleeding.
Treatment Options for Intrinsic Stains
Because intrinsic stains occur deep within the tooth's dentin, whitening treatments are not always successful in achieving the desired whitening results. Patients with intrinsic stains can still enjoy a rejuvenated smile with other cosmetic dentistry treatments, like porcelain veneers or dental bonding. Both treatments can mask deep stains and other dental flaws, to reveal a flawless, vibrant white smile.
Find Out Which Treatment Is Right for You
You can enjoy a dazzling white smile with treatment from our team at Feather Touch Dental Care. Schedule a consultation to find out which treatment is right for you.
Posted on behalf of Feather Touch Dental Care
1175 Peachtree St NE Ste 1204, Building 100
Atlanta GA 30361
Tel: