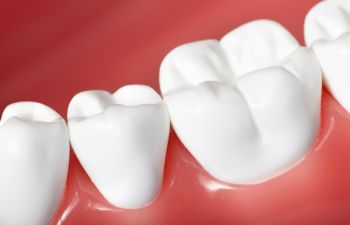 "I just like to smile, smiling's my favorite!" –Buddy the Elf
Happy Independence Day from Feather Touch Dental! This is such a great time to recall and be thankful for all of the freedoms that we enjoy in America. Celebrate safely while remembering the sacrifices others made on our behalf to give us those freedoms.
At Feather Touch Dental Care, we're passionate about dental freedom as well. One area that we're passionate about is your smile. If you don't feel free to fully smile due to dental dissatisfaction, we'd like to help you unleash your fears about smiling so you can feel free to flash your winning smile whenever and wherever you go.
Did you know that smiling is better for you than chocolate? According to a study out of the UK, a smile offers you the same level of brain stimulation as up to 2,000 chocolate bars. That's good news for your wallet and waistline too!
At Feather Touch Dental, we want to help unleash the power of your smile. One dental issue that can cause our patients to hold back their smiles is the appearance of their gums. Is this something that sounds familiar to you? If you have a gummy, assymetrical smile or what appears to be undersized teeth, it could be due to your gums.
Feather Touch Dental offers gum contouring and gum lift options for patients with gum dissatisfaction issues. Our gum contouring procedures have many benefits for you and your smile. They offer you a symmetrical grin with the removal of excess gum tissue. It also helps you maintain healthy teeth by removing areas in your gums that can accumulate bacteria.
Call and make your Gum Contouring appointment with Feather Touch Dental today!
Posted on behalf of Feather Touch Dental Care
Posted on behalf of Feather Touch Dental Care
1175 Peachtree St NE Ste 1204, Building 100
Atlanta GA 30361
Tel: