Gift Yourself with Dental Veneers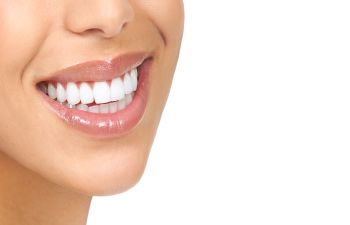 Like it or not, people judge others on the appearance of their smiles. A beautifully straight and white smile gives off the impression of someone who takes good care of himself or herself. A smile that is chipped, gapped, or stained often leads people to believe that someone does not take pride in oral health. The appearance of your smile is a very personal attribute, and if your smile is not saying what you want it to, now is the time to gift yourself a new smile with dental veneers.
Dental veneers provide a comfortable, affordable, and natural-looking solution to a smile that is less than perfect. Porcelain veneers are an ideal solution for many who are unhappy with the appearance of their smile, but who do not have the time or money to invest in orthodontics. Celebrities have been using dental veneers for decades to portray a screen-worthy smile that makes them camera ready at all times. Yet, what's good for you is that porcelain veneers won't break the bank!
Dental veneers are thin pieces of porcelain that are placed over the original teeth to recreate the appearance of your smile. The process for this transformation is simple, but it does require a permanent change to the natural teeth. For dental veneers to be placed, a small amount of the tooth enamel must be removed. This removal allows for the veneers to accurately fit on the teeth without the teeth looking "thick" or unnatural. The veneers are bonded to the natural teeth with a unique resin material that is activated by a curing light. The bonding that occurs between the natural teeth and the veneers is incredibly strong; with proper oral care, the veneers can last for many years.
Dental veneers are typically used to improve the following issues:
Stained or discolored teeth
Chipped teeth
Gapped teeth
Poor tooth shape
Minor misalignment or bite problems
Contact Feather Touch Dental Care to learn more about porcelain dental veneers and if they are right for you. Dr. Ross, Dr. Kim, and Dr. Shah believe everyone deserves a smile they are proud to show off. Let us help you achieve the smile you have always wanted. Call today to learn more!
Posted on Behalf of Feather Touch Dental Care
Posted on behalf of Feather Touch Dental Care
1175 Peachtree St NE Ste 1204, Building 100
Atlanta GA 30361
Tel: