Gum Disease: Treatment Options and Prevention Tips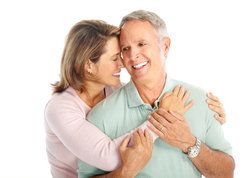 The team at Feather Touch Dental Care is committed to providing patients with excellent dental health. Serving the greater Atlanta area, we offer patients the latest in general dental care treatment, cosmetic dentistry that can improve the beauty of their smile, and restorative dentistry procedures that improve dental health and wellness. We target the teeth as well as the gums in order to ensure the best possible results.
A common dental problem that many patients suffer from is gum disease. We'd like to focus on gum disease and how it can be treated in this post.
About Gum Disease
Also known as periodontal disease, gum disease refers to the bacterial infection of the gums. The bacteria that causes gum disease is the same bacteria that causes tooth decay and bad breath to occur.
The Stages of Gum Disease
There are three stages of gum disease. In order of increasing severity the stages are:
Gingivitis
Periodontitis
Advanced Periodontitis
Early symptoms of gum disease include bleeding gums, discolored gums, sore gums, and bad breath. As symptoms progress, they may include gum recession, loose teeth, changes in tooth spacing, tooth decay at or below the gumline, and even tooth loss. It is most ideal for gum disease to be addressed as soon as possible as treatments will be less invasive and there will be less restorative work required.
Treatment Options for Gum Disease
When treating gum disease itself, your dentist will consider various options available to bring the infection under control. This will often involve the use of antiseptic rinses, antibiotics, or a combination of both.
By getting the infection under control, your dentist will then be able to restore the damaged gum tissue. In cases of serious gum recession, the use of soft tissue grafting is likely. This will involve the use of donor tissue or artificial gum tissue being stitched into place where the gumline has receded, rebuilding the tissue in the healing process.
Treating Other Dental Problems Caused by Gum Disease
As we noted above, gum disease can cause a number of other health problems to occur aside from just the infection of the vulnerable soft tissue of the gums. In addition to treating the infection of the gums and restoring the gumline, treatment for gum disease will also involve addressing tooth decay and other kinds of tooth damage that has been caused by the gum disease. In cases of advanced periodontitis, it may take a full mouth reconstruction to improve your overall dental health.
Tips for Preventing Gum Disease
If you want to prevent gum disease from even occurring, these basic tips for oral hygiene are key:
Brush your teeth at least twice a day (ideally after every meal)
Floss your teeth at least every night (ideally after every meal)
Visit your dentist twice a year for regular exams
Quit using tobacco products (or just don't start)
Learn More About Improving Your Periodontal Health
For more information about treating and preventing gum disease, be sure to contact our dental care center today. The entire team here at Feather Touch Dental Care looks forward to your visit and helping you achieve the best possible dental health and a beautiful smile as well.
Posted on behalf of Feather Touch Dental Care
1175 Peachtree St NE Ste 1204, Building 100
Atlanta GA 30361
Tel: