How to Protect Your Porcelain Veneers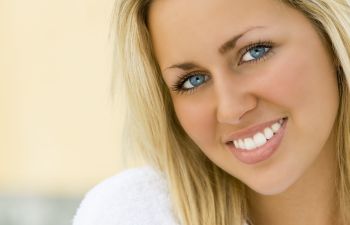 If you have minor imperfections with your smile, porcelain veneers can be an excellent solution. This dental option can last over a decade with the proper care. Here are three tips to help you protect your porcelain veneers to maximize your investment in your oral health.
Be Careful About What You Consume
Porcelain veneers are durable and feature stain-resistant properties. While you can still enjoy your favorite foods and drinks, you may want to limit items that can stain or cause damage over time. This can include items like ice, hard candy, tea, berries, soda and coffee. If you smoke, you may want to quit to prevent severe discoloration.
Practice Good Oral Hygiene
Practicing good oral hygiene can keep your porcelain veneers clean and your mouth healthy. Gently brush and floss twice daily to keep your veneers in optimal condition. You may also want to consider using mouthwash after eating or drinking to remove any harmful residue or debris. Be careful what toothbrush and toothpaste you use, because porcelain can be damaged by abrasive materials. Ask your dentist for recommendations and advice.
Some individuals may clench or grind teeth during sleep. You may want to wear a mouthguard at night to prevent chipping. Wear a mouthguard if you play contact sports to not only protect your veneers, but your underlying teeth as well.
Schedule Regular Dental Checkups
Regular cleanings and exams are vital for extending the lifespan of your porcelain veneers. During these appointments, your dentist can detect problems with your teeth that can become serious in the future. You should schedule a dental checkup every six months to maintain your oral health.
Are Porcelain Veneers Right for You?
If you are considering porcelain veneers to repair and protect your smile, you want to choose an experienced dentist to help you maximize your investment. Feather Touch Dental Care specializes in general, restorative and cosmetic dentistry care for individuals in Georgia. With advanced dental technology and a stress-free environment filled with amenities, you can receive the best care for a healthy and beautiful smile. To determine if porcelain veneers are right for you, call to schedule an appointment today.
Posted on behalf of Feather Touch Dental Care
Posted on behalf of Feather Touch Dental Care
1175 Peachtree St NE Ste 1204, Building 100
Atlanta GA 30361
Tel: