Improve Your Smile with Treatments for Gapped Teeth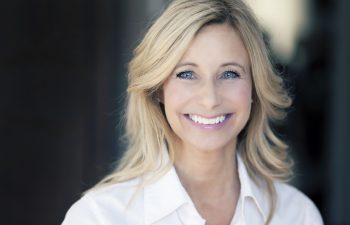 If you are unhappy with the appearance of gapped teeth, you may be a candidate for cosmetic dental treatment. Cosmetic dentistry treatments can address gapped teeth and improve the overall appearance of your smile. If you're interested in treatment for gapped teeth, schedule a consultation at our Atlanta, GA practice, Feather Touch Dental Care.
What Causes Gapped Teeth?
Some people have had gapped teeth their whole lives, while others may develop gaps between their teeth over time. Treating gapped teeth begins with determining the cause. The possible causes of gapped teeth include:
Large labial frenum: Gaps between the two front teeth may be caused by a large labial frenum. The labial frenum is the tissue that attaches the upper lip to the gums. The labial frenum may extend down to the gums and between the front teeth, resulting in a gap.
 Small teeth may not properly fill the dental arches, resulting in gaps between the teeth.
Tongue thrust: Tongue thrust is a swallowing reflex disorder, which can be responsible for gaps forming between the teeth. Gaps may develop over time as the tongue improperly pushes into the upper teeth rather than the roof of the mouth.
Tooth loss: Not only can tooth loss create gaps where teeth are missing, it can also lead to gaps caused by the remaining teeth shifting out of place.
Treatments for Gapped Teeth
There are many ways to treat gapped teeth, making it possible for anyone with gapped teeth to improve the appearance of their smile. Although the type of treatment is based on the specific needs of each patient, some treatments for gapped teeth include:
Dental bonding: Dental bonding can be used to close small gaps between the teeth using a putty-like resin. This resin is directly applied and shaped on the teeth, hiding flaws and closing gaps. Once the desired look is achieved, the dental bonding resin is hardened and polished to a beautiful finish.
Instant orthodontics with porcelain veneers: Porcelain veneers, which are thin, tooth-shaped fabrications, can be used as instant orthodontics to address gaps between teeth and improve the appearance of mildly crooked teeth.
Traditional orthodontics: Patients with major gaps and severe alignment issues may require traditional orthodontics treatment. Traditional orthodontics uses a bracket and wire system to gradually close gaps between teeth and correct alignment.
Invisalign®: Invisalign® is more discreet than traditional orthodontics and may be suitable for your needs. Invisalign® uses a series of clear trays to gently reposition the teeth, closing gaps and improving alignment.
Dental implants: Patients with gaps left by missing teeth may benefit from dental implants. Dental implants are small, screw-like titanium posts, which are placed within the jawbone. Different dental restorations, such as dental crowns and dentures, can be attached to dental implants to replace one or multiple teeth.
Frenectomy: Although a frenectomy alone won't close gaps between the teeth, it may be combined with other treatments to close large gaps between the front teeth.
Schedule a Consultation
For more information about treatments for gapped teeth, we welcome you to schedule a consultation with our team at Feather Touch Dental Care.
Posted on behalf of Feather Touch Dental Care
1175 Peachtree St NE Ste 1204, Building 100
Atlanta GA 30361
Tel: