Is Dental Bonding Right For Me?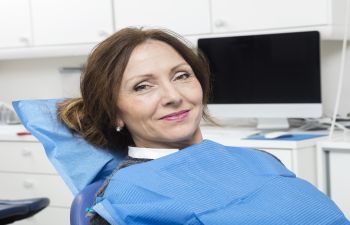 Dr. Ross,
I have a "small" tooth that makes me feel a bit self-conscious about my smile. I have been doing some research about dental bonding. Is dental bonding the right solution for fixing my small tooth?
What a great question! I am happy to hear that you have been doing some research and are prepared to ask about improving your smile.
Dental bonding is one of the best options available for correcting a small tooth. In fact, dental bonding can be used to correct a number of dental issues:
A chipped, cracked, or fractured tooth
The shape of a tooth
The length of a tooth
Discoloration or staining of the teeth
Gaps in the teeth
As an alternative to amalgam fillings
Dental bonding is done as an in-patient procedure. Unless the tooth needs to be drilled to treat a cavity or decay, anesthesia is not necessary. The process is very simple, and it generally takes less than an hour from start to finish.
During the procedure, a material known as resin is created and matched to the natural color of your teeth. Before applying this material, the tooth (or teeth) that needs to be treated will be etched to roughen up the surface, and a conditioning liquid will be applied. These allow the resin to adhere to the tooth surface. Then, the resin will be molded and shaped to create an aesthetically pleasing appearance. Once the shape is right, a special curing light will be used to "bond" the resin with the tooth – hence the term "dental bonding." Once the resin has hardened, it will be polished to match the luster of your natural teeth.
If you would like to schedule an appointment to correct your smile with dental bonding, please contact Feather Touch Dental Care today. We look forward to serving you.
Posted on Behalf of Feather Touch Dental Care
Posted on behalf of Feather Touch Dental Care
1175 Peachtree St NE Ste 1204, Building 100
Atlanta GA 30361
Tel: