Is Your Mouth In Good Shape?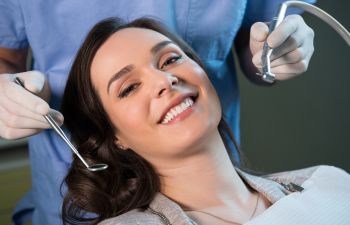 It is the time when everyone starts getting in shape for warm weather. Eating healthy, making sure you hydrate and exercising to get your body in shape will help prepare you for a summer where you look good and feel great. There is another perk of which you may not be aware as you strive to get your body in shape. When you maintain a regular exercise routine, you also help maintain your oral health.
A study published by the Journal of Dentistry stated that oral health can be increased by regular physical activity. The study found that people who do not smoke are 54% less like to develop gum disease when they participated in physical activity compared to those who are inactive. Additionally, the National Health and Nutrition Examination survey revealed that individuals who exercise at least three times a week are about 33% less likely to develop gum disease.
Healthy Gums Help You Stay Healthy
If you are like many people, you are more likely to be concerned about cavities than gum disease. Keeping your teeth healthy is very important, but it is just as important to keep your gums healthy. Gum disease has been linked to several major health problems. These include diabetes, cardiovascular disease, stroke and problems with pregnancy. Individuals with healthy gums are less likely to have these health concerns.
Although it has not been determined what the exact link is between the health issues and infected gums, it is thought that infection from diseased gums may be a factor. Ignoring gum problems definitely impacts your oral health. Toxins from the infection can lead to tooth loss, as they cause the bone surrounding the teeth to dissolve.
Exercise Helps Keep Gums Healthy
A consistent exercise routine not only helps you get to or maintain a healthy weight, but it also plays a role in decreasing inflammation that can attack the body. One of the major factors in developing gum disease is inflammation. When you exercise regularly, you are fighting any inflammation in your body, including your mouth.
Inflammation is also associated with obesity. According to some studies, excess fat cells contribute to a weakened immune system as well as inflammation. Keeping your weight down with exercise creates a healthier state for your entire body.
Make sure your mouth is in its best condition by maintaining an active lifestyle, practicing good oral hygiene and getting regular dental checkups. Contact Feather Touch Dental Care today to make an appointment for your next dental examination.
Posted on Behalf of Feather Touch Dental Care
Posted on behalf of Feather Touch Dental Care
1175 Peachtree St NE Ste 1204, Building 100
Atlanta GA 30361
Tel: