Making Dental Care Available For Many Patients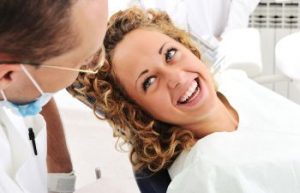 Excellent dental care should be available for everyone. At Feather Touch Dental Care, we do our best to provide quality dental care for a wide range of patients. We do all that we can to remove any barriers between you and the dental care and treatment you want and need.
Common Barriers For Getting Proper Dental Care
Fear and Anxiety
Age
Disabilities
Feather Touch Dental Care knows these barriers may exist for some patients, so we offer:
Sedation dentistry is available for patients with a great amount of dental phobia. Our dentists also have special skill and experience with working with patients to make them feel relaxed and cared for under her care.
Some dental offices do not offer dental treatment for every member of your family. You are then faced with the task of finding a separate pediatric dental office. At Feather Touch Dental Care, we offer dental care for your children as well with our wide range of pediatric dentistry options.
Patients with disabilities or older patients often require special delivery of dental treatment. Our dentists are keenly aware that every patient is different and different approaches may be required depending on the special needs that are present. We are dedicated to helping everyone acquire and maintain a high standard of oral health.
Don't let barriers hold you back from calling our Atlanta dental spa at Feather Touch Dental Care today to book your dental appointment. We understand that high quality dentistry makes you feel relaxed and secure.
Posted on behalf of Feather Touch Dental Care
Posted on behalf of Feather Touch Dental Care
1175 Peachtree St NE Ste 1204, Building 100
Atlanta GA 30361
Tel: