Making the Most of Your Dental Insurance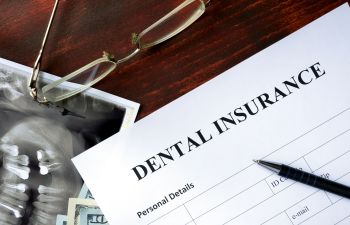 Fall is the time of year to review your dental insurance for serious savings. Making sure you get your annual checkup is always a good move, and it can save you time and money by itself. Checking your dental benefits at this time of year also has other advantages that many people miss. If your insurance plan runs on a calendar year, you may be able to save hundreds of dollars by scheduling needed dental appointments now.
Your Annual Maximum
Most dental plans have a yearly maximum. This amount is what the insurance company will pay for dental work completed within a year's time. Each insurance company sets their annual maximum and the average tends to be around $1,000 for each person covered under the policy. It is important to remember that the annual maximum will not roll over. If you do not use it, you will lose it. The amount will renew on the first of January for the next year.
If you have many dental procedures you need to undergo or an expensive procedure that is done in stages, you may want to consider getting part of the work completed this year and have the other part done after the New Year. In this way, you will be able to save hundreds of dollars by splitting the work up so the insurance will cover more.
Know Your Deductible
You may have a deductible that needs to be paid out before the insurance company will start paying for your dental services. This is an amount that you agreed to pay at the time you purchased your policy. Deductible fees vary from company to company. If you use a dentist who is out-of-network, your deductible may be higher. The average deductible for many dental insurance plans is $50. The deductible is also annual. When the new year begins, your deductible will begin again.
Use Your Insurance to Save Money
Your dental insurance premiums are paid every month so you can access dental care at a lower amount than out-of-pocket cost. Take advantage of these benefits. Many insurance companies will pay for preventive care at 100%. Preventive care includes your dental checkup, professional dental cleaning, oral cancer screening and may include x-rays if needed.
Dental problems will get worse if they are neglected. Your dental checkup is the best way to ensure that any minor issues will remain minor and will be treated before they have an opportunity to turn into painful, expensive problems. Feather Touch Dental Care will help you keep the smiles in your family healthy and we can help you keep the cost of dental care at a minimum. Contact us today to schedule your appointment.
Posted on Behalf of Feather Touch Dental Care
Posted on behalf of Feather Touch Dental Care
1175 Peachtree St NE Ste 1204, Building 100
Atlanta GA 30361
Tel: