Modern Solutions for an Age-Old Problem: Treatments for Cavities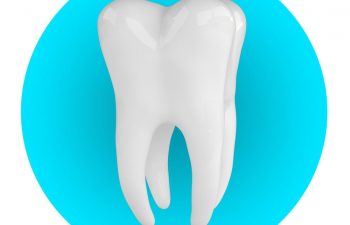 There was a time when getting a cavity meant that your smile was never going to be the same again. You were going to have to go to the dentist, go under the drill, and have part of your smile replaced by conspicuous metal. No wonder past generations didn't exactly love going to the dentist.
Thankfully, modern restorative dentistry is nothing like its counterpart of the past. Patients who come to Feather Touch Dental Care can look forward to a pleasant, comfortable visit during which every aspect of the dental experience is catered to their needs. We specialize in pain-free dentistry, which means that our cavity treatments will stop the pain without causing any further discomfort. Perhaps best of all, when patients undergo treatment for cavities at our Atlanta practice, they emerge with their smiles looking healthier and more radiant than ever, due to our use of state-of-the-art tooth-colored materials in our restorations.
If you currently have a cavity or are experiencing tooth pain, don't hesitate to schedule an appointment at Feather Touch Dental Care. You'll come in for cavity treatment, but you'll leave with a new understanding of just how satisfying the dental experience can be.
Modern Cavity Treatments
Simply defined, cavities are holes that form in your teeth after the protective enamel has been worn down or otherwise damaged. In treating a cavity, our dentists always begin by removing the damaged portion of the affected tooth. This contains the damage and prevents it from spreading to the healthy tooth structure. The goal of any restorative dentistry treatment is to salvage as much healthy tooth structure as possible.
Depending on the amount of intact tooth structure that remains, our dentists will use one of the following treatments to reconstruct the tooth:
Tooth-colored filling: Modern fillings are made of a composite resin material that blends undetectably into the tooth, as opposed to the shiny, metallic appearance of silver amalgam fillings. Tooth-colored fillings have evolved over the past few years. While they were once somewhat weaker and less reliable than their metal counterparts, they now match silver amalgam fillings in terms of both durability and strength. In terms of aesthetics, of course, there is no contest. For those who are concerned about such matters, they are also completely mercury free.
Inlays and onlays: Teeth that are too extensively damaged may not be able to support a tooth-colored filling. In such cases, an inlay or onlay may be more appropriate. Inlays and onlays are custom-crafted ceramic restorations that are bonded directly to the tooth to replace the missing structure. The only difference between the two types of restorations is that inlays are made to fit within the cusps of a tooth while onlays extend to cover one or more of the cusps.
Dental crowns: If the remaining tooth structure is not sufficient to support an inlay or onlay, then our dentists will cover the entire visible surface area with a dental crown. A dental crown is crafted to mimic the entire tooth from the gum line upward. Once in place, it looks, feels, and functions just like a natural tooth, restoring strength to the bite and beauty to the smile. It also helps to protect what remains of the natural tooth from further damage.
Learn More about Treatments for Cavities
To learn more about modern treatments for cavities, please contact Feather Touch Dental Care today.
Posted on behalf of Feather Touch Dental Care
1175 Peachtree St NE Ste 1204, Building 100
Atlanta GA 30361
Tel: