Not Feeling The Love When It Comes To Going To The Dentist? No problem! We Have A Solution For You!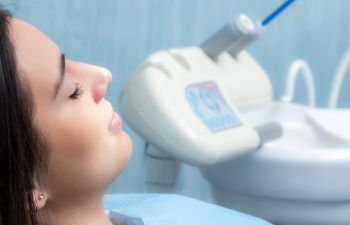 Valentine's Day was all about love last month. It's always a wonderful time of year for that loving feeling to flow in many aspects of your life. Were you feeling the love during this season, except when it comes to going to the dentist? If this is true of you, you're not alone. According to Colgate.com 9% to 15 % of Americans avoid seeing the dentist because of anxiety or fear.
Feather Touch Dental Care has gone to great lengths to provide every patient with a caring and comfortable dental experience. We provide a home away from home in our dental spa environment. We always provide you with a warm welcome and will consult with you concerning your dental concerns, needs and fears. We're proud to provide this type of care to you.
If your dental anxiety reaches to a deeper depth, we have a solution for you. We don't want your dental anxiety to prevent you from getting the dental treatments you want and need. Sedation dentistry can help you relax enough to receive your dental care.
At Feather Touch Dental Care, we offer Nitrous Oxide ("laughing gas") to calm you and maintain a relaxed frame of mind during your dental treatment. The gas is administered through a breathing mask that is placed over your nose. You will quickly experience a feeling of euphoria while you have your dental care. After your treatment is complete, the nitrous oxide will leave your system and the effects gone.
We also offer oral sedatives that will allow you to remain awake, but you will be in an extremely relaxed state.
Call Feather Touch Dental Care's office today to see if sedation dentistry is the right option for your dental fears.
Posted on behalf of Feather Touch Dental Care
Posted on behalf of Feather Touch Dental Care
1175 Peachtree St NE Ste 1204, Building 100
Atlanta GA 30361
Tel: