Oral Health Boost for Kids after Halloween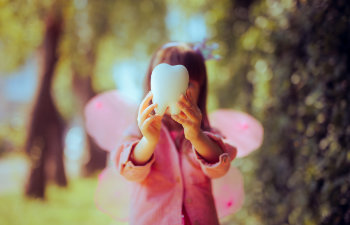 Halloween, a much-awaited holiday for kids, brings the joy of dressing up in spooky costumes, decorating pumpkins, and trick-or-treating. However, managing the influx of sugary candies and treats into the house can come with challenges for parents.
While it's perfectly fine for kids to enjoy some Halloween sweets, ensuring their oral health doesn't take a hit in the process is essential. Feather Touch Dental Care in Atlanta, Georgia, is here to offer valuable tips on maintaining your children's oral health after Halloween.
Set Candy Guidelines
Start by setting clear guidelines for candy consumption. Let your children know how many pieces of candy they can eat daily. Encourage them to savor their treats slowly rather than devouring them all at once, which can lead to increased exposure to sugar.
Choose the Right Candy
Not all candies are the same when it comes to oral health. Hard, sticky, and sour candies can be particularly damaging to teeth. Opt for sweets less likely to stick to teeth, such as plain chocolate, and avoid those that can linger and contribute to tooth decay.
Practice Proper Brushing and Flossing
Emphasize the importance of maintaining a regular oral hygiene routine. Please motivate your children to brush their teeth at least twice daily for two minutes. Flossing every day is also a must. Make oral hygiene fun using colorful toothbrushes and flavored toothpaste designed for kids.
Schedule a Dental Check-Up
After Halloween, it's an excellent time to schedule a dental check-up for your child. Regular dental visits are essential for preventive care and early detection of any oral health issues. Feather Touch Dental Care in Atlanta, Georgia, offers comprehensive pediatric dental services to keep your child's smile healthy and bright.
Healthy Snack Alternatives
While Halloween candy can be a treat, balancing it with healthy snacks is essential. Give your kids fruits, vegetables, and dairy products like cheese and yogurt, fostering good oral health. These snacks can also help cleanse the mouth and neutralize acid produced by sugar.
Hydrate with Water
Encourage your children to drink water throughout the day. Water promotes rinsing away food particles and sugar that can lead to tooth decay. It's a simple yet effective way to maintain oral health.
Monitor for Signs of Trouble
Be vigilant for signs of dental issues. If your child complains of tooth pain, sensitivity, or discomfort, it's crucial to address it promptly. Early action can prevent more significant problems down the road.
Lead by Example
Children often learn best by observing their parents. Set a positive example by practicing good oral hygiene yourself. Show your kids that you value dental health, and they'll likely follow suit.
At Feather Touch Dental Care in Atlanta, GA, we understand the significance of maintaining oral health, especially after indulging in Halloween treats. Our team of experienced dental professionals is here to support your family's dental needs.
If you have concerns about your child's oral health or need to schedule a dental check-up, contact us today. We are committed to helping your children maintain healthy and happy smiles year-round, not just after Halloween.
Posted on behalf of Feather Touch Dental Care
1175 Peachtree St NE Ste 1204, Building 100
Atlanta GA 30361
Tel: