Our Name Says It All When It Comes To Injections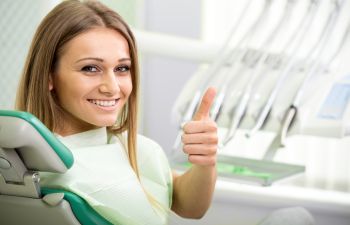 As you can see by our name, we care about how gently we care for your mouth, that's why we're called Feather Touch Dental Care. We want our techniques and dental treatments to feel as if a feather is touching your skin. While this is not always totally possible to the name, we like to get as close to a feather touch as we can.
Just as feathers are smooth and light to the touch, so are our injection systems at Feather Touch Dental Care. We offer two feather-like systems for your ease and comfort.
The Single Tooth Anesthesia System – This system enables us to easily and with exact precision, apply your anesthesia directly to the affected tooth. Using a computerized system, we can see when we have reached our optimal injection site. This allows us to use a lower pressure, which makes it much more comfortable for you.
The DentalVibe Injection System– One of the biggest fears of most dental patients is an injection. This system allows us to administer anesthesia with little to no discomfort. It works by vibrating gently in the area of injection. This signals your nerves that register pain and minimize discomfort. In addition, the sound it makes serves as a secondary distraction for you during your injection.
Book your appointment with Feather Touch Dental Care today and see the difference we can make in your dental experience. Our top concern is your comfort and care.
Posted on behalf of Feather Touch Dental Care
Posted on behalf of Feather Touch Dental Care
1175 Peachtree St NE Ste 1204, Building 100
Atlanta GA 30361
Tel: