Overcome Dental Anxiety or Phobia with Sedation Dentistry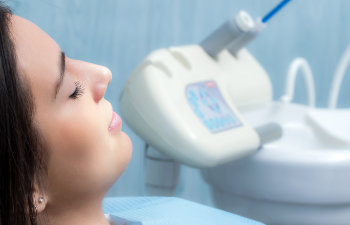 For some people, visiting the dentist can be a daunting and stressful experience. Fear of the unknown, pain or simply the idea of sitting in the dentist's chair can cause intense anxiety or a phobia. But avoiding dental care can have severe consequences, including tooth decay, gum disease and even tooth loss. Fortunately, there is a solution: sedation dentistry.
What is Sedation Dentistry?
Sedation dentistry involves medication use during a dental appointment to help patients relax during dental procedures. The level of sedation can vary from mild, where the patient is awake and alert, to deep, where they are almost asleep. Sedation dentistry is safe and effective, and it can help patients overcome their fear and anxiety about dental procedures.
Types of Sedation Dentistry
There are several types of sedation dentistry, including:
Nitrous Oxide, nicknamed "laughing gas," is a mild form of sedation inhaled through a mask. The gas helps patients relax, and the effects wear off quickly.
Oral Sedation involves taking a pill before the procedure to help patients feel more relaxed. Patients may still be awake but will feel drowsy and calm.
Intravenous (IV) Sedation involves administering medication through an IV in the patient's arm. This type of sedation can range from mild to profound, and patients may not remember much of the procedure.
Benefits of Sedation Dentistry
Sedation dentistry has many benefits, including:
Reduced anxiety and fear: Sedation dentistry helps patients feel more relaxed and calmer during the procedure, reducing tension and distress.
Increased comfort: Patients may not feel pain or discomfort during the process, which can help them feel more comfortable.
Time-saving: With sedation dentistry, multiple procedures can be completed in one appointment, saving patients time and reducing the need for multiple visits.
Improved oral health: Sedation dentistry can help patients overcome their fear of dental procedures, making it more likely that they will seek regular dental care and improve their oral health.
Who Can Benefit from Sedation Dentistry?
Sedation dentistry is an excellent option for anyone anxious or fearful about dental procedures. It can be beneficial for those who have the following:
A sensitive gag reflex
Difficulty getting numb
A low pain threshold
Complex dental issues that require lengthy procedures
A fear of needles or the dentist's chair
Sedation Dentistry Can Help if You Have Dental Anxiety
If you have dental anxiety or phobia, you are not alone. Many people feel the same way. But avoiding dental care can have severe consequences, and sedation dentistry is an excellent solution.
Engineered Smiles in Georgia provides sedation dentistry services to help patients feel more at ease during dental procedures and overcome the ill feelings of the dentist. Contact our clinic today to schedule an appointment and take the first step toward overcoming your fear of the dentist.
Posted on behalf of Feather Touch Dental Care
1175 Peachtree St NE Ste 1204, Building 100
Atlanta GA 30361
Tel: