Preventive Dental Care During The Season Of High Candy Consumption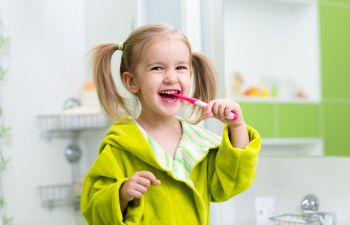 Easter egg hunts are proof that your kids can find things when they really want to.
Easter is just around the corner. Are you ready for it? It's a fun time to get special pretty dresses and bow ties on and venture out into the warmer temperatures to hunt for the Easter Bunny's hidden treasures! The cute photos captured during this time are timeless memories to last a lifetime.
Feather Touch Dental Care would like to help you as you prepare for this big day, so you can make beautiful memories, and care for your family's teeth at the same time. Did you know that, according to Fortune, "Americans shell out more cash for candy on Easter than they do on Halloween?" In fact, "Adult American consumers who plan to celebrate Easter said they'd spend a combined $2.4 billion on candy, according to data from the National Retail Federation."
5 Steps You Can Take Help Promote Dental Health For Easter
Step 1:
Buy small items to fill their eggs instead of candy. Coins, stickers, Legos, tattoos, and little toy cars are a great alternative.
Step 2:
Buy a brushing buddy (stuffed animal or action figure) to accompany your children as they perform their essential daily oral habits of brushing and flossing.
Step 3:
Get your child a new toothbrush with a fun action figure or princess on it. Or, purchase a cute stool that will help your little ones reach the sink to rinse and spit on their own.
Step 4:
If you want to give candy, give dark chocolate for its health benefits.
Step 5:
To protect your children's oral health, our doctors at Feather Touch Dental Care offer you preventive care such as sealants and fluoride treatments.
Book your child's preventive dental care appointment today with us at Feather Touch Dental Care. Additionally, our family-friendly staff will demonstrate proper brushing and flossing techniques to teach your children how to care for their teeth at home.
Posted on Behalf of Feather Touch Dental Care
Posted on behalf of Feather Touch Dental Care
1175 Peachtree St NE Ste 1204, Building 100
Atlanta GA 30361
Tel: