Protect Your Teeth from these Bad Dental Habits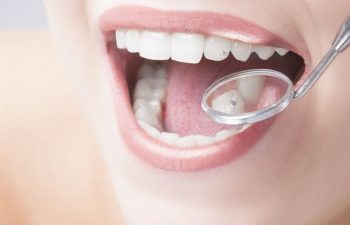 The teeth are some of a patient's most important features. Not only do they aid in the role of breaking down food, but they are also important to speech. Additionally, oral health has been linked to heart health, so it is especially important to care for the teeth and gums in order to preserve good oral and general health. This does take some effort on the part of the patient and his or her dental team. General dentistry services help to maintain the strength of the teeth and gums, while restorative dentistry services repair any damage that does occur. It is also important for patients to avoid habits that can increase damage to the teeth or make the mouth more vulnerable to oral health problems. Here, we discuss some bad dental habits that our Atlanta, GA patients should avoid in order to protect the strength and health of the teeth.
Bad Dental Habits
Because of the role they play and the constant exposure to foods and beverages that attract bacteria, the teeth are vulnerable to damage and decay. As such, it is especially important to avoid any habits that would increase the risk of this damage. Below are some of the most common bad dental habits that pose a threat to teeth and oral health in general:
Neglecting oral care: Most people are aware of how important good oral hygiene habits and professional dental care are to the health of the teeth and gums, but there are still many patients that neglect to provide the teeth with the care they need. Brushing and flossing should be regular dental habits, as should twice yearly dental exams and cleanings. These services not only help to preserve good oral health, but also are important to the detection and early treatment of dental complications.
Exposing the teeth to excessive force: The teeth are surrounded by a strong layer of enamel, but they do have their limitations. The teeth should not be used for anything other than biting and chewing foods. Some of the habits that expose the teeth to excessive force or pressure include nail biting, using the teeth to perform tasks (such as opening packages), and grinding or clenching the teeth. All of these habits should be avoided in order to preserve the strength of the teeth.
Consuming an excessive amount of sugars, acids, or starches: A healthy diet should include a balance of many nutrients. While a little bit of "junk" food won't damage a patient's health or the health of their teeth, these foods and beverages should be limited. This is important to oral health because these substances can erode tooth enamel and also attract bacteria, which are the cause of tooth decay.
Smoking: Smoking has long been recognized as an unhealthy habit and one of the main causes of lung cancer. Smoking and the use of chewing tobacco are also bad for the teeth. They discolor and stain enamel, prolong the recovery period of restorative dental treatment, and are one of the most common causes of oral cancer.
By avoiding these bad dental habits, patients are in a better position to maintain the strength of their teeth, and are less likely to require serious restorative dental treatment in order to correct severe oral damage.
Schedule an Appointment
Professional dental care is one of the greatest tools a patient has in preserving good oral health. If you are looking for an experienced dentist to provide you with quality oral health care, look no further than the dental team at Feather Touch Dental Care. Schedule an appointment at your earliest convenience to learn more about our comprehensive range of dental services.
Posted on behalf of Feather Touch Dental Care
1175 Peachtree St NE Ste 1204, Building 100
Atlanta GA 30361
Tel: