The Benefits of an Electric Toothbrush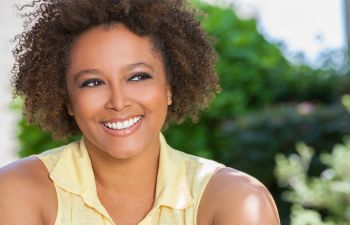 For centuries, people relied on a manual type of toothbrush to clean their teeth. While this type of toothbrush can undoubtedly get the job done, if you can invest in an electric toothbrush, we encourage you to do so.
An electric toothbrush uses pulsating vibrations to loosen plaque from the teeth and clean them exceptionally well. A research study conducted on behalf of the Cochrane Oral Health Group has shown that using an electric toothbrush over a manual toothbrush can reduce plaque by 11% after 1-3 months of use, and by 21% after 3 months of use. Since plaque is the number one culprit of cavities and gum disease, this reduction offers considerable benefits in terms of oral health.
Electric toothbrushes can pulsate, on average, 5,000 strokes per minute. When using a manual toothbrush, people can make about 300 strokes per minute if they do not stop to spit or rest. With the higher number of strokes from an electric toothbrush, you can clean your teeth faster. This is not to say that you should not continue to brush for two minutes. This just proves that your teeth are much cleaner during those two minutes with an electric toothbrush than a manual one.
When there is a reduction of plaque inside the mouth, there is also the reduction of serious oral conditions. Gum disease can wreak havoc on your mouth, but it can also compromise your entire body's well-being. Gum disease and periodontal disease can be directly linked to severe health conditions such as diabetes, heart disease, miscarriage, low birth weight babies, and stroke. By choosing to use an electric toothbrush twice a day, you can reduce your chance of gum disease and periodontal disease that can lead to life-threatening conditions.
By reducing the chances of health concerns via oral disease, you are also reducing your medical bills. From lowering your risk for needing to have cavities filled or root canals performed, you are saving up to $2,000 in dental costs. By decreasing your risk of heart disease or other life-threatening concerns, you are lowering your out-of-pocket expense for medical treatment.
While we know that an electric toothbrush is more expensive, it truly pays for itself in the money it can save you in other areas. Brushing your teeth twice a day with an electric toothbrush is the best way to maintain optimal oral health. At Feather Touch Dental Care, we will be happy to recommend one for you. Just give us a call!
Posted on Behalf of Feather Touch Dental Care
Posted on behalf of Feather Touch Dental Care
1175 Peachtree St NE Ste 1204, Building 100
Atlanta GA 30361
Tel: