The Difference Between Crowns, Inlays, Onlays and Fillings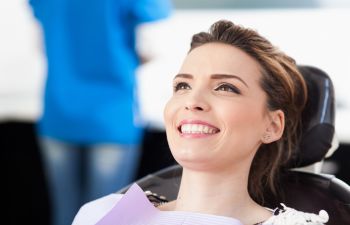 Do you have a toothache? Have you been investigating the different methods by which dentists fix teeth? If so, you might wonder, "what is the difference between a crown, inlay, onlay and filling?" They are methods of fixing decaying teeth, but when is each used? The severity of tooth decay will dictate that.
What is a Crown, and When is it Used?
In short, a dental crown is used when there is substantial tooth decay. It is used as a protective measure after an extensive tooth repair. It involves a cap being placed over the entire tooth after tooth decay removal. A crown covers the whole biting surface and tooth structure.
What is an Inlay, and When is it Used?
The inlay is used when a cavity is too big for a filling but not big enough to require a crown. The inlay is fabricated to fit in the void left by removing the tooth decay. It is a single piece cemented into place.
What is an Onlay, and When is it Used?
The onlay is more than an inlay but not as big as a crown. It is also fabricated to fill the void left from removing a cavity. However, while an inlay fits in a hole, the onlay covers a cusp of the tooth. It is a solid piece cemented onto the tooth.
Inlays and onlays can be used interchangeably, but onlays are typically reserved for larger cavities.
What is a Filling, and When is it Used?
The dental filling is the most basic dental restoration technique. The cavity is small, so the dentist drills the decay out and fills the void with an amalgam (silver) or composite (white) filling material. The amalgam filling is cheaper, but the composite is more appealing because it is the same color as the tooth and virtually undetectable.
Fillings are the fastest because they require only a single visit.
Other Dental Procedures
This list of dental procedures is not comprehensive. For example, bridges, implants, dentures, 3/4 crowns and veneers are other standard treatments. If all of this is overwhelming, do not worry. Contact Feather Touch Dental Care for more information.
Likewise, contact us to arrange a consultation if you think you or a loved one has a cavity. If we find tooth decay, we will analyze the situation thoroughly to determine how best to treat you. If a more moderate approach gets the job done, we will take that route.
Posted on Behalf of Feather Touch Dental Care
Posted on behalf of Feather Touch Dental Care
1175 Peachtree St NE Ste 1204, Building 100
Atlanta GA 30361
Tel: