The Importance Of Early And Exact Diagnosis In Dental Care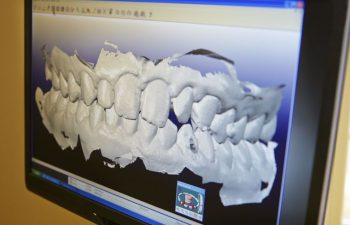 Regular, professional checkups and cleanings are a vital part of your optimal dental health at Feather Touch Dental Care. During your exam, every part of your mouth and tongue are examined. You also will be examined for signs of oral cancer, infection, and other disorders or diseases that affect your oral health.
Checkups, cleanings, and examinations should not be scheduled only when you feel pain or discomfort in your mouth. Leon Assael, DMD, director or community-based education and practice at the UCSF School of Dentistry states,
"Nearly all oral diseases cause absolutely no pain until they are quite advanced."
Healthline states, "the only positive way to impact this (the death of oral cancer patients due to late diagnosis) devastating outcome is with a yearly physical examination of the oral cavity, head, and neck, as performed in the dentist's office. Such examinations, routine in dentistry, are not so routine during general medical visits."
For these reasons, Feather Touch Dental Care has taken great strides to ensure we have high-tech dental equipment to improve significantly our ability to diagnose and treat your oral issues. We can detect signs of decay, periodontal disease, and even cancers earlier than before, allowing us to address these conditions in their earliest stages.
Feather Touch Dental's Advanced Dental Technology
The Single Tooth Anesthesia (STA) System
Dental Vive Injection System
Zoom! Teeth Whitening
TRIOS3 Intraoral Scanner
Panoramic x-rays
Labomed Dental Microscope
Call and book your appointment with Feather Touch Dental Care today. We treat you like family, and we look forward to seeing you very soon.
Posted on Behalf of Feather Touch Dental Care
Posted on behalf of Feather Touch Dental Care
1175 Peachtree St NE Ste 1204, Building 100
Atlanta GA 30361
Tel: