The Many Benefits of Modern Porcelain Crowns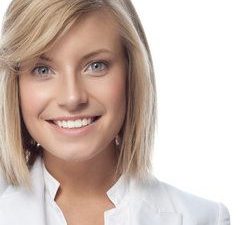 Dental crowns are among the most time-tested and highly effective treatments that dentistry has to offer. For centuries, dental crowns have been enabling people to restore their oral health, preserve and protect their natural teeth, and alleviate tooth pain. There are few inventions in the history of medicine that have improved the quality of life of more people than dental crowns.
Even so, modern dental crowns offer a variety of benefits that the crowns of the past simply could not. At Feather Touch Dental Care in Atlanta, porcelain crowns are crafted to the highest standards to ensure the most durable and aesthetically pleasing results possible. The porcelain crowns created and placed by our accomplished cosmetic dentist, Donald H. Ross, DDS, and his colleague Dr. Neal Shah are customized to blend flawlessly into patients' smiles while restoring strength to their bites and soundness to their oral health.
Porcelain Crowns and Their Many Benefits
As with any other dental treatment, the quality of a patient's porcelain crowns depends largely on the materials used and the talent of the dentist providing them. At Feather Touch Dental Care, we are committed to using only the finest materials in all of our dental treatments, including the purest medical-grade porcelain available. As for the talent of our two esteemed cosmetic dentists, Drs. Ross and Shah are, in equal parts, extraordinary dentists, skilled oral surgeons, and exceptional artists with keen understanding of facial anatomy. As a result, they are able to provide patients with porcelain dental crowns that offer the full range of benefits.
Our porcelain crowns:
Reinforce weakened teeth: For patients whose teeth are at risk of cracking or have begun to crack, porcelain crowns return strength and integrity to the teeth.
Protect and preserve teeth: It is always better to preserve the healthy portion of damaged teeth than to extract the teeth altogether. Porcelain crowns encapsulate the entire surface area of the healthy remainder of a tooth that has been treated for decay or root canal infection, allowing its roots to remain in place while shielding it from further damage.
Improve the appearance of cosmetically flawed teeth: If a tooth is misshapen, cracked, chipped, or badly discolored, a porcelain crown can conceal its flaws and improve the overall appearance of the smile.
Restore function to the mouth: Damaged teeth can have a dramatic effect on a person's oral health, impacting alignment and the bite, not to mention making it difficult to chew and speak. Porcelain crowns can resolve all of these issues by restoring form and function to the mouth.
Look remarkably natural: Because our cosmetic dentists work to ensure that our porcelain crowns complement each patient's natural teeth in terms of size, color, shape, and texture, patients can look forward to extremely natural-looking results and beautifully rejuvenated smiles.
Learn More about the Benefits of Porcelain Crowns
To learn more about the many benefits of porcelain crowns, or to schedule your initial consultation with Dr. Ross or Dr. Shah, please contact our cosmetic and general dentistry practice, Feather Touch Dental Care, today.
Posted on behalf of Feather Touch Dental Care
1175 Peachtree St NE Ste 1204, Building 100
Atlanta GA 30361
Tel: