The Season For Sneezing, Sniffling, Sinus Infections And Toothaches?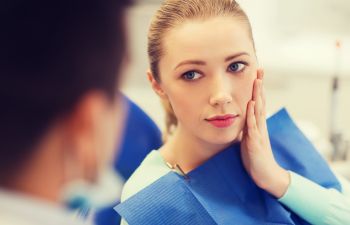 Feather Touch Dental Care would like to wish you a Happy New Year! We're proud to be entering into 2019 as we continue to serve you and all our patients with the care and treatments that you deserve and need.
As 2019 entered, so did the season of colds, sinus infections and sickness. Did you know that you can actually track fever, common colds, and flu reports around the United States? Sickweather.com is an app that tracks social media posts to help you track sicknesses in your area.
Did you know that your sickness could lead to tooth pain or sensitivity? If you have a sinus infection or congestion your teeth can become more sensitive than usual. In addition to sensitivity, you may experience sharp pain or discomfort that is being delivered by one or several teeth. This pain can be caused by a sinus infection.
Your upper teeth are more likely to experience sharp pain if you have a sinus infection due to their close proximity to your sinuses. Your sinus cavities are situated on your nasal bones, cheek, eyes and forehead. A sinus infection happens when your sinus cavities do not drain and this leads to a sinus infection.
If you're experiencing pain in your teeth this winter, it can be hard for you to determine its cause. For this reason, it is important to book your comprehensive dental exam with one of our dental professionals at Feather Touch Dental Care today. We will diagnose the reason for your pain (it could be due to tooth decay, cracked tooth or other dental issues), and treat it and we will make your visit comfortable as well. Come see us today.
Posted on Behalf of Feather Touch Dental Care
Posted on behalf of Feather Touch Dental Care
1175 Peachtree St NE Ste 1204, Building 100
Atlanta GA 30361
Tel: