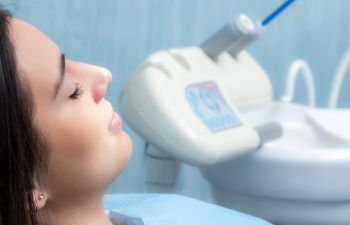 Feathers are amazing. A feather's function, beauty, and the way they're made cause us to be astonished. The Mother Nature Network lists many ways feathers are unique. Not only do they foster flight, but also their colors can refract light, camouflage, and attract a mate. They also provide insulation and even carry water. Did you know that feathers can weigh more than a bird's skeleton and they share similarities with human hair?
Humans have used feathers for centuries. They have been used for self-adornment, symbolizing status, and decorations. Quill pens use the flight feather of a large bird. They use ink to write with the point of the feather while the hollow shaft is used to hold the ink. Moreover, down feathers are known for the soft warmth they provide. Feathers are most associated with lightness, gentleness, warmth and comfort.
Our Feather Touch Techniques
At Feather Touch Dental Care, we utilize techniques that provide you with gentle care like the touch of a feather. Our single tooth anesthesia system aids our doctors in injecting anesthesia at a lower pressure, making it a much more comfortable experience for our patients. Our DentalVibe injection system allows our doctors to administer anesthesia with virtually no discomfort, eliminating some of our patients' most significant sources of dental anxiety.
Our Feather-Like Technology Can Benefit You
Feather Touch Dental Care utilizes technological dental advances to allow our doctors to treat you more effectively while keeping you comfortable during your visit. We also are gentle in our approach to our dental care so you can feel as comfortable as possible during your entire time in our office. Come in and experience the feather touch difference today.
Posted on Behalf of Feather Touch Dental Care
Posted on behalf of Feather Touch Dental Care
1175 Peachtree St NE Ste 1204, Building 100
Atlanta GA 30361
Tel: