Tips to Prolong Your Teeth Whitening Results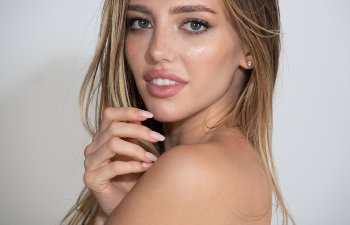 Teeth whitening is growing in popularity. This cosmetic dental procedure can effectively brighten your teeth and improve your smile. However, like any dental treatment, it requires maintenance to ensure long-lasting results. Here are some tips to prolong your teeth whitening results.
Avoid Staining Foods and Beverages
Foods and beverages high in pigment can stain your teeth and undo your teeth whitening treatment. These items include coffee, tea, red wine, tomato sauce, soy sauce and dark berries. It is best to avoid or limit these foods and drinks to maintain the brightness of your teeth.
Use Straws
Using straws can help minimize contact between staining beverages and your teeth. When drinking beverages that stain your teeth, use a straw to help reduce the amount of liquid that touches your teeth.
Quit Smoking
Smoking is not only bad for your overall health but can also cause yellowing and staining of your teeth. If you smoke, try quitting; it is the best way to prevent further discoloration and maintain your newly whitened teeth.
Practice Good Oral Hygiene
Maintaining good dental hygiene is vital to keeping your teeth white and healthy. Brush your teeth twice and floss daily to eliminate plaque and food particles that can cause stains. Additionally, use a whitening toothpaste or mouthwash to help maintain your teeth's brightness.
Schedule Regular Dental Cleanings
Regular dentist visits are essential to maintaining your teeth's health and appearance. Your dental hygienist can remove any surface stains or plaque buildup that can dull your teeth's brightness. Feather Touch Dental Care recommends visiting the dentist at least twice yearly for a cleaning and checkup.
Consider Touch-Up Treatments
Over time, your teeth may begin to lose some of their whiteness. Consider touch-up treatments to keep your teeth looking bright and healthy. Feather Touch Dental Care offers a variety of teeth whitening treatments, including in-office treatments and take-home kits.
Achieve Your Best Smile
Following these essential tips can help you maintain your teeth's brightness and prolong the results of your teeth whitening treatment. Contact Feather Touch Dental Care today to book a consultation and learn how we can help you achieve your best smile.
Posted on behalf of Feather Touch Dental Care
1175 Peachtree St NE Ste 1204, Building 100
Atlanta GA 30361
Tel: