Top Reasons for Summertime Dental Cleanings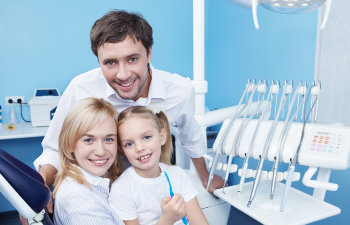 Summer is a great time for many things – vacations, beach trips, pool parties and barbecues, to name a few. But did you know that it's also the perfect time to schedule regular dental cleanings for your entire family? Feather Touch Dental Care in Atlanta recommends scheduling your family's routine dental cleanings during the summer. Here are the top reasons why.
Flexibility
Summer tends to be a slower time for our dental office, which means that you're more likely to be able to schedule an appointment that works for you. You won't have to worry about taking time off work or school, and you'll have more options for appointment times.
Plus, if your dentist finds any issues during your summer dental cleaning, scheduling any necessary follow-up appointments will be easier. With fewer patients to work around, we may be able to see you sooner than if you had scheduled your cleaning during a busier time of year.
Beat the Back-to-School Rush
If you have children, scheduling their dental cleanings during the summer can help ensure they're ready to return to school with a healthy smile. This is especially important if they need additional dental work, such as braces or fillings, as it can take time to get everything done before the school year starts. When time is available, get it all completed, and avoid the back-to-school rush.
Take Advantage of Insurance Benefits
Many dental insurance plans reset at the beginning of the year, so scheduling your dental cleaning during the summer means you can take advantage of any remaining benefits before they expire. This can help you save money on your dental care and make the most of your insurance coverage and beat the end-of-year rush at the dentist's office.
Avoid the Holiday Rush
Finally, scheduling your dental cleaning during the summer means you can avoid the rush that comes with the holiday season. Many people wait until the end of the year to use up their insurance benefits, making it difficult to get an appointment before the end of the year. By scheduling your cleaning in the summer, you can avoid the rush and ensure you get the care you need.
Atlanta Family Dental Care You Can Trust
The Feather Touch Dental Care team can offer many reasons why you should consider scheduling your dental cleaning during the summer months. From more flexible scheduling to taking advantage of insurance benefits, summer is the perfect time to care for your oral health. And, if any issues are discovered, we can address them quickly and easily before fall, holiday and back-to-school seasons make life busier for everyone.
So why not schedule your appointment today? Call or message us at Feather Touch Dental Care and schedule dental cleanings for your entire family. Your smiles will thank you!
Posted on behalf of Feather Touch Dental Care
1175 Peachtree St NE Ste 1204, Building 100
Atlanta GA 30361
Tel: