Treatment For a Broken Tooth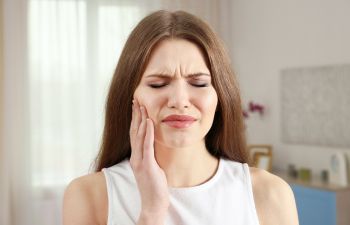 Your oral health is extremely important. Not only do you only get one set of permanent teeth during your lifetime, but the state of your teeth is a direct indication of your overall health. Tooth decay and gum disease are entirely preventable conditions with proper oral hygiene. If you have a cavity or gingivitis, it is necessary to have it treated in order to promote optimal oral health. However, not all dental issues are a result of negligence. Many people suffer severe damage to a tooth through a traumatic accident or being struck in the face. Thankfully, your dentist can help restore a broken tooth – but you must seek emergency treatment as quickly as possible.
Every tooth inside the mouth is an individual, living feature. Each tooth has its own blood supply and nerves that bring life to the tooth. When a tooth is broken, there is always a chance that the tooth's inner layers, known as the dentin, have been damaged. If the dentin layer is damaged, many times, a root canal will be necessary to save the tooth. The inside of the tooth is removed, a special filling is placed inside the tooth, and then a permanent crown is put on top of the tooth to protect it. While this may sound like a "last resort" option, a root canal is a standard procedure. It is not painful, and it will allow your dentist to restore your smile.
However, there are instances when a broken tooth can be saved. If a tooth is broken above the dentin layer, there are steps that you can take to increase your chance of saving your tooth. Of course, these steps must be done immediately, and they do not guarantee that dental work will not be necessary. Yet, knowing these simple steps ahead of time can help you not panic and do what needs to be done.
Find the portion of your tooth that was broken off and place it in a cup with a small amount of milk or your saliva.
Rinse your mouth with warm saltwater.
Call your dentist immediately.
Place a cold compress on your face to decrease swelling.
At Feather Touch Dental Care, we offer complete dental services to our patients. We understand how scary and devastating a tooth injury can be, and we are here to provide compassionate and exceptional care. If you have any damage or injury to your smile, please contact our practice right away. We are here for you!
Posted on Behalf of Feather Touch Dental Care
Posted on behalf of Feather Touch Dental Care
1175 Peachtree St NE Ste 1204, Building 100
Atlanta GA 30361
Tel: