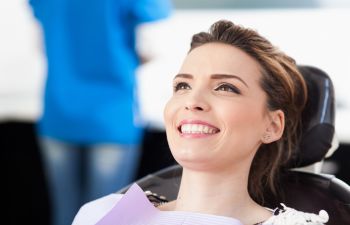 Dentists hear it all the time: "What about mouthwash? Should I use it every day?" With so many options and flavors available at every local drug store, it's understandable why this is a common question. The thing is, there is no one-size answer.
Mouthwash was designed to be an "accessory" dental tool. It was meant to serve the purpose of freshening your breath and helping combat bacteria inside your mouth until you were able to floss and brush. However, mouthwash can benefit specific groups of people.
An optimal daily oral hygiene routine consists of flossing the teeth once a day and brushing the teeth at least twice a day. For those who consistently perform these two jobs, mouthwash is not a necessary component of oral health.
However, those who floss daily and brush at least twice are few and far between. Therefore, mouthwash is beneficial to the majority of people. Mouthwash that has been given the ADA's seal of approval will have the ingredients necessary to prevent cavities and decay. The mouthwash options will contain ingredients that kill harmful bacteria inside the mouth. Mouthwash will also help to freshen bad breath – which is notorious among those who do not floss their teeth or brush frequently.
Mouthwash should never be used as a substitute for flossing or brushing. Floss is the only at-home tool that will scrape plaque away from the teeth. If you use mouthwash but continue not to floss, be prepared for a lot of scraping of your teeth at your next dental appointment. While mouthwash will kill bacteria, it will not rinse away plaque and tartar from building up on your teeth.
Pregnant women are among those who should use mouthwash. With huge fluctuations in hormones, the gums are susceptible to infection that can pass through the bloodstream to the growing baby.
Contact Feather Touch Dental Care for our mouthwash recommendations.
Posted on Behalf of Feather Touch Dental Care
Posted on behalf of Feather Touch Dental Care
1175 Peachtree St NE Ste 1204, Building 100
Atlanta GA 30361
Tel: