What is a "Smile Makeover?"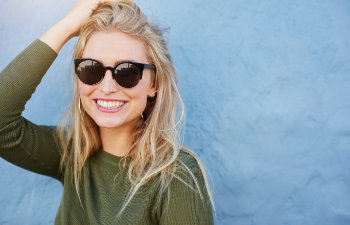 A smile makeover is a cosmetic dental procedure designed to enhance your smile. It can involve one or more treatments, including teeth whitening, dental veneers, dental implants and more.
A smile makeover is a tailored treatment plan customized to your dental needs and goals. Consider getting one if you are dissatisfied with your smile.
Treatments Involved in a Smile Makeover
The following are some treatments involved in a smile makeover:
Teeth Whitening
Teeth whitening is a prevalent treatment involved in a smile makeover. The procedure is simple and affordable but can dramatically improve your teeth's appearance.
Teeth can become discolored or stained as we age due to smoking or consuming certain foods and drinks. Teeth whitening treatments use specialized products and techniques to remove these stains and brighten your smile.
Dental Veneers
These thin porcelain or composite resin shells are placed over your teeth's front surface. They can correct various cosmetic dental issues, such as chipped or misshapen teeth, gaps between teeth or teeth that are too small. They are created to fit your teeth and are bonded to the surface using dental cement.
Dental Implants
This treatment is a more permanent solution for missing teeth. First, they are artificial tooth roots surgically implanted into your jawbone. Next, the artificial root is topped with a dental crown.
Dental implants feel and look the same as natural teeth. With proper care, they can last for many years. They are famous for people who want to improve their oral health and restore their smile.
Why You Should Consider a Smile Makeover
A smile makeover can improve your appearance, confidence and self-esteem. Therefore, you will have a higher quality of life due to increased ease in social situations. In addition, many smile makeover treatments, such as dental implants or orthodontic treatment, can also improve oral health and function.
Is a Full Mouth Reconstruction Something You Want to Know More About?
Do you want a smile makeover or to learn more about what one entails? A beautiful smile is within reach with the aid of Drs. Ross, Shah and Kim. They can also teach you about the various treatments a smile makeover could entail. Do not wait; take the first step towards a brighter, healthier smile today! Contact Feather Touch Dental Care to schedule a consultation.
Posted on behalf of Feather Touch Dental Care
1175 Peachtree St NE Ste 1204, Building 100
Atlanta GA 30361
Tel: