What To Do In A Dental Emergency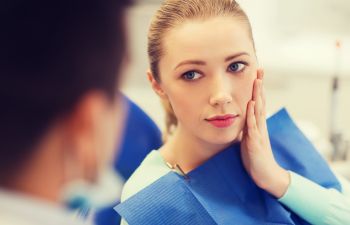 Pain in the tooth, gums, or mouth can be excruciating and unbearable. Dental pain can occur for several reasons, but when pain in your mouth becomes miserable it is classified as a dental emergency. Of course, a knocked-out tooth, a cracked tooth, an abscess, or the loss of a dental crown are also classified as dental emergencies. If you know what to do when a dental emergency occurs, you will be setting yourself up for a much better outcome than not knowing what to do.
If you or your child has a tooth knocked out from impact, follow these steps:
Contact your dentist.
Locate the tooth if at all possible.
Hold the tooth by the crown only (the part that is used for chewing).
Rinse the tooth in water. Do not scrub it.
Place the tooth back in the socket, or if this is too painful, place the tooth in a small container of milk or the person's saliva.
Apply a cold compress to the face.
Get to the dentist quickly.
If you have pain in your tooth, gums, or mouth:
Contact your dentist.
Avoid chewing on the affected side of your mouth.
Take an over-the-counter pain reliever.
Rinse your mouth with salt water if there is any infection.
Make a dental appointment as soon as possible.
As the saying goes, "It is better to be safe than sorry." Some dental emergencies are obvious (a knocked-out tooth), while people try to fight through other situations. If you have any type of swelling or bleeding, if you have a loose permanent tooth, or if you are experiencing pain in any part of your mouth, contact Feather Touch Dental Care in Atlanta. Prompt treatment is the key to restoring your mouth to health. Our practice offers emergency dentistry services to help you and your family when you need it most.
Posted on Behalf of Feather Touch Dental Care
Posted on behalf of Feather Touch Dental Care
1175 Peachtree St NE Ste 1204, Building 100
Atlanta GA 30361
Tel: