What to Know About Alcohol-Based Mouthwash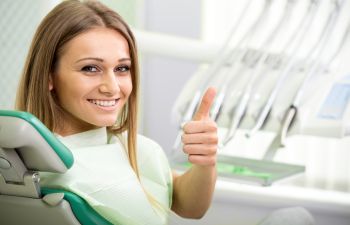 Mouthwash is not seen as a staple in oral hygiene for most dental patients, yet many people choose to use it every day. Some people choose to use mouthwash because they know that they are lax in their oral care, some want it to mask lingering odors from a potent meal, and some just add it on after brushing and flossing because it makes them feel good. Whatever your reasoning for using mouthwash, you may be overwhelmed by all of the options available.
A quick stroll down the dental aisle at your local drug store will present you with many different varieties of mouthwashes. While you may be prone to one flavor over another, all mouthwashes can be categorized as alcohol-based or alcohol-free.
Most dentists will recommend that healthy dental patients choose an alcohol-free mouthwash. The negatives of using an alcohol-based mouthwash far outweigh the positives. Here's why:
The tissues inside your mouth (gum tissues, tongue, cheek, and the teeth) are all living tissues. If they become damaged, they can die – and a whole host of severe side-effects can occur. As with all living tissues, the tissues inside your mouth can absorb harmful chemicals that are introduced.
If you have ever tried to rinse your mouth with an alcohol-based mouthwash for the full 60-second recommendation, you have experienced the burn that it causes. This "burn" comes from the potent chemicals within the mouthwash. If you are rinsing your mouth for a full minute, you are potentially subjecting your mouth to potent carcinogens for that amount of time.
Alcohol-based substances are very strong, which is why they are effective in killing bacteria. However, if you allow alcohol to linger on a surface, it can begin to cause erosion. It has been shown that alcohol-based mouthwash can cause ulcers and damage dental fillings.
Alcohol-Free Mouthwash is Effective
Many people mistakenly believe that if it doesn't burn your mouth, then mouthwash is not sufficient. This is terribly misguided. Coconut oil has been used for centuries as a natural mouthwash. Certain essential oils and fluoride are also effective at killing bacteria, and there are several alcohol-free mouthwash options available.
Contact Feather Touch Dental Care to learn more about what oral care products we recommend. We look forward to serving you!
Posted on Behalf of Feather Touch Dental Care
Posted on behalf of Feather Touch Dental Care
1175 Peachtree St NE Ste 1204, Building 100
Atlanta GA 30361
Tel: