What You Eat Affects Your Teeth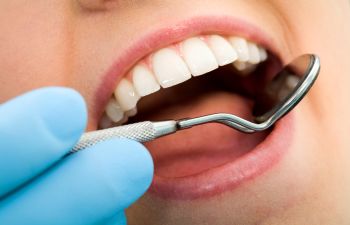 It is no secret that what goes in your mouth affects your health. The adage, "You are what you eat," has been a motto for many doctors who are trying to encourage their patients to eat healthy for their heart. However, it is also crucial that you realize the connection between your diet and your teeth. All foods and drinks that you consume must enter your body through your mouth. That means that everything you eat and drink coms into direct contact with your teeth. Since you only get one set of permanent teeth in your lifetime, you must make good decisions that will benefit your smile.
Get ready because this may be the grossest thing you learn this week: There are millions of bacteria hanging out inside your mouth right now. Some of these bacteria are helpful because they help to break down food particles that are left behind after a meal. However, the longer bacteria are left inside your mouth, the more harmful they become. These bacteria begin producing acids to assist them in breaking down food particles, and these acids leave your teeth vulnerable to cavities and decay. The foods and beverages that you choose to consume have a direct impact on the bacteria living in your mouth.
Oral bacteria are most attracted to sugary substances. Bacteria congregate in huge quantities around the smallest bit of sugar left behind. These bacteria will produce a more considerable amount of acid that will concentrate on one isolated spot. This surplus of acid production will leave these areas exceptionally disposed to the rapid onset of decay. Limiting the amount of sugar that you consume will have a direct impact on your oral health. Here are the foundations of a healthy diet:
Whole grains
Lean sources of protein
Dry beans and legumes
Low-fat dairy products
At least 8 cups of water a day
What you eat affects your teeth. Making healthy choices in your diet will not only lead to a healthier lifestyle, but it will also help you achieve and maintain optimal oral health.
Posted on Behalf of Feather Touch Dental Care
Posted on behalf of Feather Touch Dental Care
1175 Peachtree St NE Ste 1204, Building 100
Atlanta GA 30361
Tel: