You May Have No Idea These Habits Are Ruining Your Teeth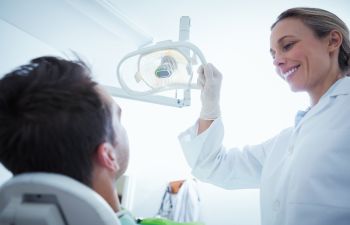 Not flossing and brushing are among the worst habits for your teeth, but they are not the only ones. Several other things you might unknowingly do are terrible for keeping your smile at its most beautiful and your oral health at its best. Here we highlight teeth-ruining behaviors you may have no idea about so you can stop doing them before they cause damage.
Biting Objects to Open Them
While it may be tempting to employ your teeth to open everyday items like packaging or bottle caps, doing so regularly is very bad for your teeth and should be avoided at all costs. They may break or chip. Keep a pair of scissors or something else handy to use instead.
Biting Your Nails
Nail biting is one of the most challenging habits to break. The behavior is sometimes a response to stress or anxiety. You might think that biting your nails is harmless because it seems like the only thing it harms is your nails. However, this habit can lead to broken teeth and jaw problems. Bitter nail paints can taste awful if you bite them. Consult a medical professional for help.
Cough Drops
Because cough drops are medicine, many people do not realize they are bad for your teeth. They contain a shocking amount of sugar. If you use a lozenge to calm your sore throat, remember to give your teeth a thorough cleaning afterward, especially before bed.
Eating Chips (Crisps)
Crisps are recognized for their high caloric content, not their ability to develop cavities. Plaque bacteria degrade starchy substances into acid, the same as they do with sugar. If you munch frequently, this acid could continue to damage your teeth for up to 20 minutes. Even though brushing your teeth after every meal is ideal, it is probably not practical to do so all the time. Thus, flossing is a better option after eating crisps because it ensures nothing is caught between your teeth.
Contact an Experienced Dentist to Learn More
To learn more about preventing or overcoming destructive habits and keeping your teeth and gums healthy, please call Feather Touch Dental or fill out the form on our website to schedule an appointment.
Posted on behalf of Feather Touch Dental Care
Posted on behalf of Feather Touch Dental Care
1175 Peachtree St NE Ste 1204, Building 100
Atlanta GA 30361
Tel: